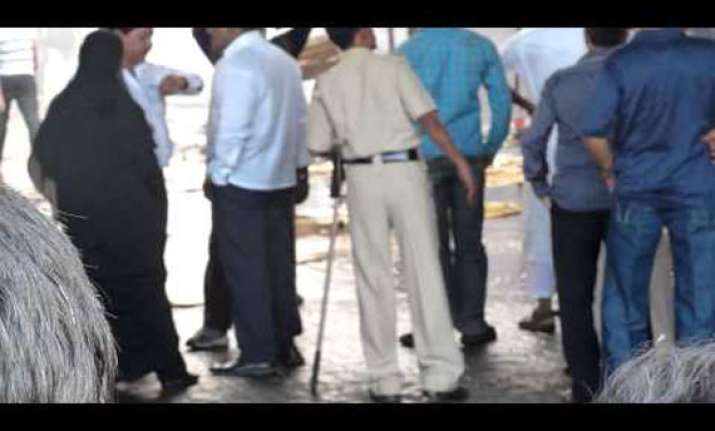 Valsad (Guj), Nov 12: Around 40 firecracker shops were gutted in a blaze here in South Gujarat today but no casualty was reported, officials said.
The fire started in a make-shift cracker market, set up near the municipality office on the occasion of Diwali, due to a fault in electrical cable, Fire Brigade officials said.
 Around 40 shops were gutted, they said adding, the flames were brought under control after some time.
This is the second major fire incident involving cracker shops in Gujarat in the last three days.
On Saturday last, a child was killed and 50 shops were gutted in a blaze in Vadodara's biggest firecracker market.