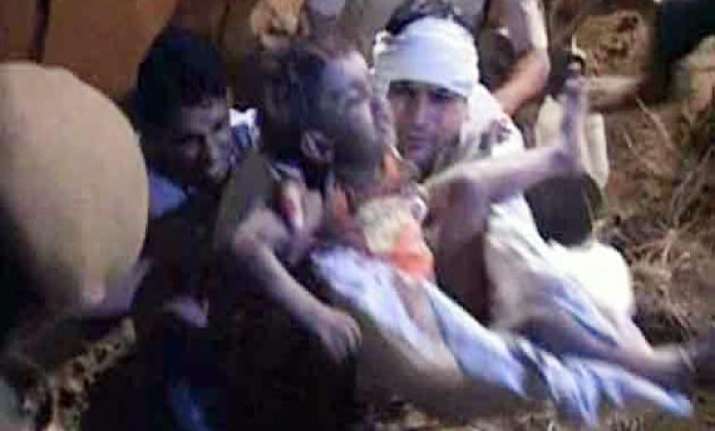 Palwal, May 30: A four-year-old girl, who fell into a 120-feet deep borewell in Balai village in Haryana on Wednesday evening, was rescued after an eight hour ordeal.
The incident occurred around 4.30 pm when the victim, identified as Tanu, fell in the pit while playing. Though the pit was 120-feet deep, the child was reportedly stuck around 25 feet below.
The incident occurred in Palwal district where Tanu's family had come to her maternal grandmother's house for a relative's marriage.
Tanu was playing outside the house when she suddenly slipped into the open borewell.
Her family members were alerted when she started crying and called out her mother's name.
Then her mother came to close the borewell and found her daughter was inside the borewell.
Tanu's ordeal finally ended after when she was taken out at around 1 am on Thursday night.
She was immediately taken to a hospital for check-up.