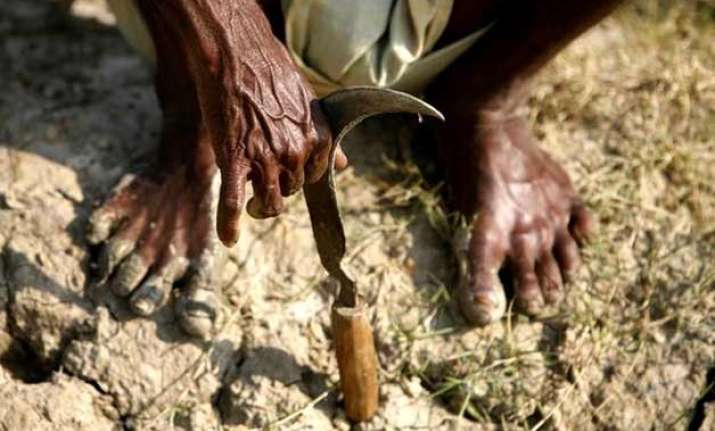 New Delhi: The uncertain rain and hailstorm in north India late last week has created a big trouble for farmers.
The crops had been hit by unseasonal showers since mid-February and due to this the number of deaths is increasing with the passing days.
Reports from the ground suggest at least 30 farmers have allegedly died of trauma or suicide in the past four days alone in Uttar Pradesh, Haryana, Punjab and Madhya Pradesh Although the state governments have yet not been recognized but most of these are deaths related to crop damage.
More than 5 lakh farming families, spanning more than 70% of UP's rural population, have been affected by the unseasonal rains.
Despite the fact that the unofficial reports put farmer deaths in the state in the month of March at 100, the government confirmed 35 deaths only and that too accidental deaths related to weather. As per reports of UP Chief secretary Alok Ranjan, a compensation of Rs 7 lakh each has been paid.
As many as 17 of these deaths were reported from UP's Bareilly division since Friday, with six reported on Saturday. Two of these were alleged suicides — 28-year-old Munendra Giri of Kakori village in Badaun district who hanged himself and Ashutosh Manjhi, 40, of Gajraula tehsil, who locals claimed had consumed poison because of debt.
Three deaths, all from heart attack, were reported from a single village in Rewari district of Haryana. Reports said all three farmers-Anita, 42, Dharampal, 55, and Shri Chand, 80- had suffered close to 100% loss to their wheat crop due to the recent rains and hailstorms.
Uttar Pradesh has declared Mathura as the worst-hit district, where special arrangements will shortly be made. The government said it has released a total of Rs 500 crore to affected districts so far, includling Rs 300 crore released on Monday.
The government said it would assess these deaths shortly.