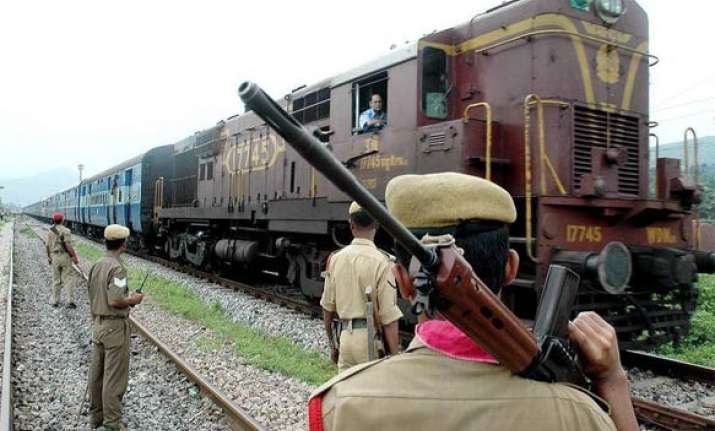 Malda, Aug 1 : Three persons were killed and nearly 40 others were injured when the Azimganj passenger train dashed into the derailed bogies of Guwahati-Bangalore Express on Sunday evening here.

The express from Guwahati jumped the rails near Malda and veered off to a parallel track to collide with a local train. The 7.05pm crash between Jamirghata and Gour Malda stations, about 10km from Malda town, halted train traffic and led to the Darjeeling Mail and several other Calcutta-bound trains getting stuck at various north Bengal stations.

Seven north Bengal and Guwahati-bound trains from Calcutta too were cancelled, leaving hundreds of passengers, including a large number of students and tourists, in the lurch.

The engine and some 10-12 bogies of the 24-coach Guwahati-Bangalore Express, headed to Bangalore via Howrah, got derailed and rammed the Malda-bound passenger train from Azimganj, Murshidabad.

Eyewitnesses said both engines were mangled and caught fire, which was doused by local people, and the impact caused the first of the local train's dozen-odd coaches to mount its engine. Two of the express train's compartments fell into a trackside swamp.

Divisional railway manager Harish Kumar said a male body had been found near the engine. Some local people claimed having seen several bodies hanging from the mangled coaches but this could not be confirmed. The causes of the derailment remained unclear till late tonight.

The accident revived memories of the May 2010 tragedy in West Midnapore when a goods rain had crashed into the derailed coaches of the Jnaneswari Express, killing 150 passengers.

"The crucial difference today was that the driver of the passenger (local) train was alert and slammed the brakes, which reduced the impact," said Eastern Railway general manager Varun Bharthuar.

The accident has damaged 500m stretches along both tracks, which need to be repaired before trains can run.

Railway officials said the Sealdah-bound Darjeeling Mail, New Cooch Behar-Sealdah Uttar Banga Express, and the Alipurduar-Sealdah Kanchankanya Express were stranded at various places.

The trains cancelled in Calcutta were the Darjeeling Mail, Padatik Express, Sealdah-Saharsa Hatey Bajarey Express, Kanchankanya Express, Gour Express, Balurghat Fast Passenger and the Guwahati Garib Rath Express.

Calcuttan Ritwik Dutta, 23, was to report for his first day of work with a Malda bank at 9am tomorrow but feared he would lose what was "going to be my first job". He said: "I called up the bank authorities but they said I must report by 5pm tomorrow."

In Malda, 340km away, R. Jyoti Pathak, assistant driver of the express, said: "Suddenly, we felt a bump and realised the engine had gone off the tracks. There was a loud bang and I fell unconscious."

Railway minister Dinesh Trivedi initially said the body that was found was not related to the crash (unconfirmed reports said it had been lying there since earlier) but railway officials later confirmed one death in the collision.