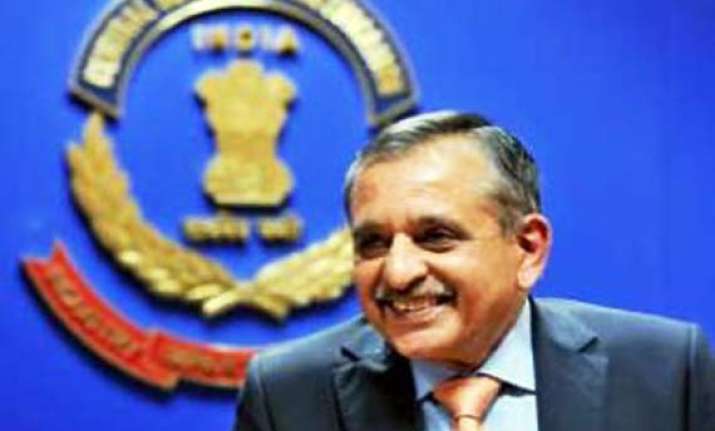 New Delhi, Nov 27: Outgoing Central Bureau of Investigation (CBI) director Amar Pratap Singh Tuesday said the 2G spectrum allocation case was the biggest and most complicated in the two years of his tenure.
"...I had to handle several cases, including the 2G scam, Adarsh case, Commonwealth Games case, against high-profiled accused. Among them, 2G spectrum allocation scam was the biggest in terms of its complications," Singh said reporters here.
Singh, who retires Nov 30 after two eventful tenures as CBI director, said he could not ascribe any loss figure to 2G scam.
He also said that under his tenure, the CBI attempted to be transparent and open.
"We have attempted to be as transparent and open in the functioning. In the two years we have by and large tried to keep these commitments. My tenure was marked by complex specialised high-profile investigations to probe corruption and crime," he added.