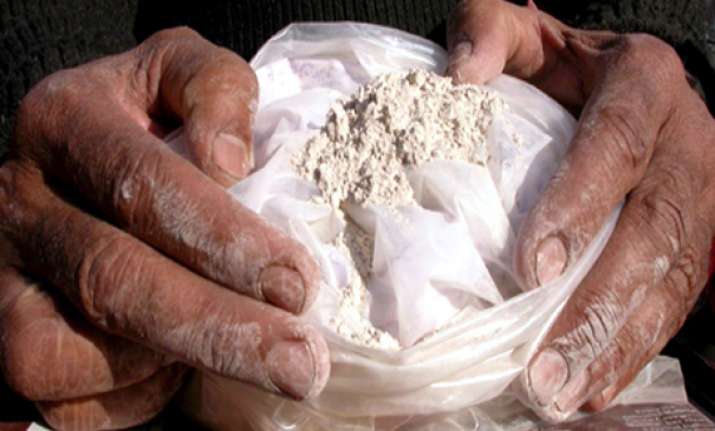 Amritsar: The State Special Operations Cell (SSOC) of Punjab Police arrested four men Monday and recovered 24 kg of heroin estimated to be valued at Rs.120 crore ($19.5 million) on the international market, a police officer said Monday.
Assistant Inspector General (AIG) Ashwani Kumar said the arrested people were Jasbir Singh alias Jassa, the kingpin of the drugs racket, Kuldip Singh, Avtar Singh and Tarsem Singh.
All four belong to villages in Tarn Taran, a district which borders Pakistan, the officer said.
Jasbir Singh was first arrested in 2010 with a 54-kg consignment of heroin, the police officer said.
He was convicted of drug smuggling and was serving a 15-year jail term at Amritsar's Central Jail, from where he was released on parole recently for six weeks.
He lost no time in re-establishing contact with his smuggler associates in Pakistan, the officer said.
"While on parole, he revived ties with old Pakistan contacts and received the consignment of 24 kg of heroin in the Fazilka sector on the intervening night of Oct 25 and 26. He was intercepted with others by the police, while he was travelling with his associates to deliver the consignment," Kumar said.
The arrested men are being interrogated on their contacts in Pakistan and the people for whom the consignment was meant, the police officer said.