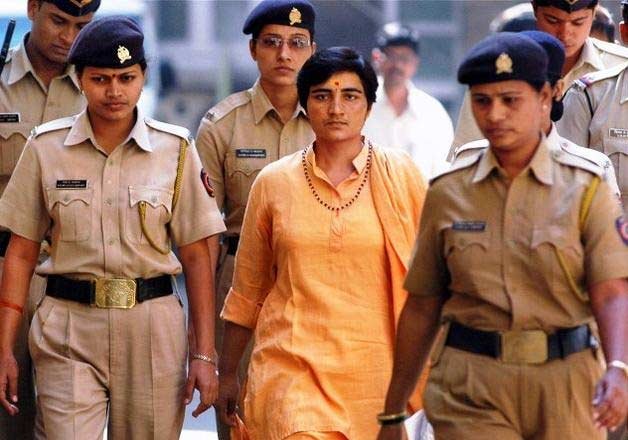 Mumbai: National Investigation Agency's special public prosecutor in the 2008 Male Gaon blast case, Avinash Rasal has said that the provisions of the Maharashtra Control of Organised Crime Act (Mcoca) are "applicable" on the 10 accused, including Lt Colonel SP Purohit and Sadhvi Pragya Singh Thakur.
The agency "never consulted" him before proposing to drop the charges, Rasal told the Economic Times.
Earlier, the Agency (NIA) had told a special court in Mumbai that it was of the opinion that stringent MCOCA was not applicable in the 2008 Malegaon blasts case and the Attorney Generals opinion is being sought in this regard.
Public prosecuror's statement may come as an embarassement to the investigating agency which was also earlier accused by previous public prosecutor Rohini Salian of asking her to 'go soft' on rightwing Hindu extremists accused in the case.
"The case may come up on Monday for hearing before the special NIA court. The NIA is likely to seek more time to file the response," a top government official was quoted as saying to Economic Times.
"I have been arguing on behalf of the NIA during which I showed it to the court that MCOCA is applicable.I strongly said those arrested conspired to revolt against the government. They wanted to have a Hindu Rashtra and they were trying to overthrow this government and that is why the provision of MCOCA is applicable." Rasal told the daily.