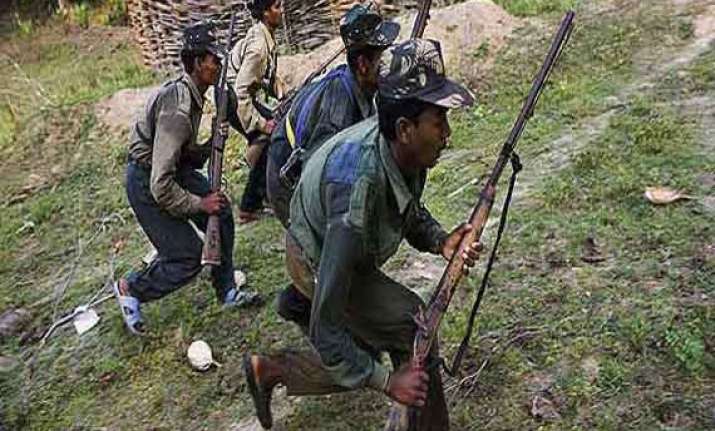 Raipur : Two naxals were arrested after an encounter with the police in Chhattisgarh's Bijapur district, police said yesterday.
The arrested naxals have been identified as Mudkam Joga (30) and Oyam Ayut (28) and a case has been registered in this regard.
According to the police a group of naxals attacked a police team in Nendra village in Basaguda police station area of Bijapur district, following which the duo were arrested.  
They said, CRPF and district force had gone for regular combing activity in forests of Nendra village, when armed naxalites in uniform opened fire at the police contingent.  
Police also opened fire in retaliation and after a prolonged operation the naxals managed to escape. The police team followed them and arrested the duo and recovered some bow and arrows from there.