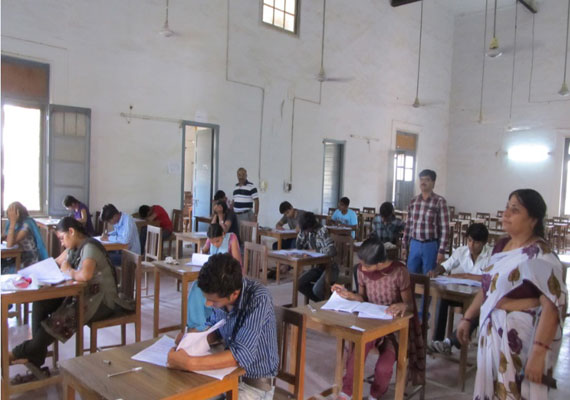 Indore, July 30: Following busting of a gang which facilitated admission to MBBS course by providing impostors to write entrance exam, police yesterday arrested two persons who ran a similar racket with regard to veterinary medicine colleges in Madhya Pradesh.
Rajbir Singh and Dilip Shakya, both students of a government veterinary college, were arrested here, Additional Superintendent of Police (Crime) Dilip Soni told reporters.    
The duo had allegedly taken Rs 50,000 from Brijlal Mujalde for getting him admitted to a diploma course in veterinary sciences by providing an impostor to appear on his behalf for the entrance test.    
After Mujalde got admission, they asked him to apply for the degree course and demanded Rs 1.5 lakh to 'facilitate' it, Soni said.    
When Mujalde refused the offer, they allegedly started threatening him. Tired of the blackmail, Mujalde approached the police.    
The ASP said police were probing if the arrested duo had connections with recently exposed Pre-Medical Test racket and its mastermind Jagdish Singh Sagar, arrested earlier this month.