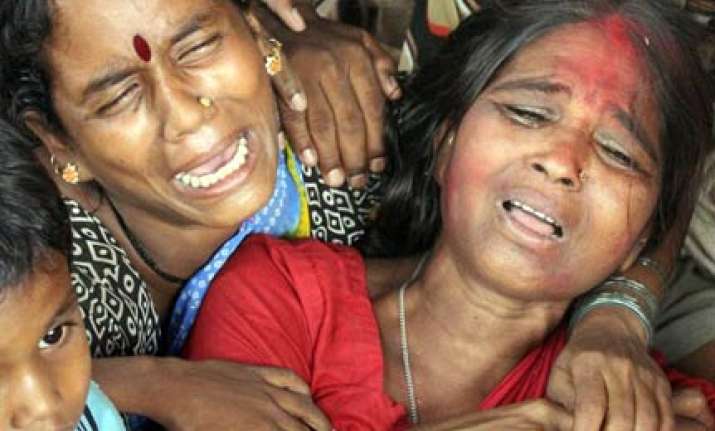 Hoshiarpur, Oct 28: In the worst hooch tragedy in Punjab in recent years, 16 people were killed and 27 others taken ill after they consumed spurious liquor in Dasuya area of the district.
Two persons have been arrested for allegedly bringing the killer hooch from an illegal distillery in Gurdaspur district, police said today.
After consuming spurious liquor, the victims complained of stomach ache and started vomiting.
16 people have died after consuming illicit liquor since yesterday, police said.
Seven more patients who fell ill after consuming hooch were admitted in Civil Hospital , Dasuya. The total number of ill patients has increased to 27 now, Civil Surgeon, Hoshiarpur, Ravi Parkash Dogra, said.
An FIR under various Sections of the IPC and the Excise Act has been registered in Dasuya police station against Jaswant Singh and Sadiq alias Kala who have been arrested for allegedly supplying the illicit liquor.
Deputy Chief Minister Sukhbir Singh Badal had directed a magisterial inquiry into the incident and also asked Director General of Police (DGP) P S Gill to order a separate probe by IG Zonal and submit a report within seven days.
He has also directed the DGP to take immediate steps to curb illicit distillation of liquor and its sale.
Hoshiarpur SSP Rakesh Aggarwal told reporters here that the illicit liquor had been brought from village Maujpur.
To nab the other accused, a joint operation by the Hoshiarpur and Gurdaspur police has been initiated. PTI