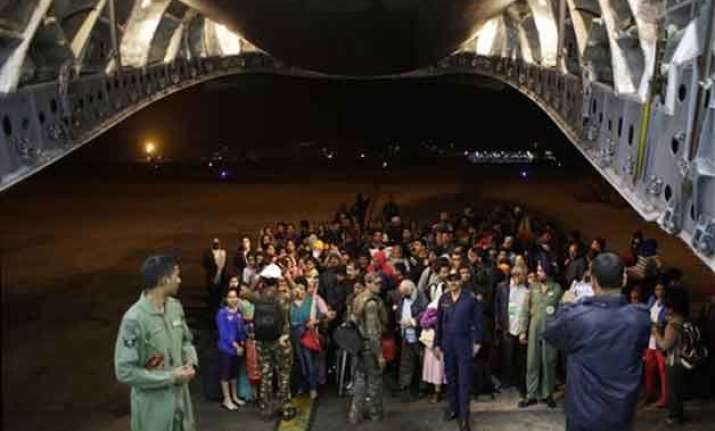 Lucknow: The Uttar Pradesh government has so far evacuated nearly 15,000 affected people following last week's devastating Nepal earthquake, Leena Johri, the state's relief commissioner, told IANS on Wednesday.
These people are being taken to Gorakhpur's transit camps and arrangements are being made to shift them to their respective houses from there, the official said.
Thirty foreign tourists from Nepal also reached Uttar Pradesh and transit visas are being arranged for them, the official added.
Johri told IANS that the government is helping out all the affected people arriving from Nepal. Of the 15,000 people who have reached the state, some of them reached via state buses and the others from separate mode of transportation.
"These people who are from Bihar, Gujarat, Madhya Pradesh, and Rajasthan are being ensured their return to homes by officials," the official added.
Johri also said more relief material was dispatched to Nepal on Wednesday which includes biscuits, mineral water, medicine, milk powder, rice, blankets, chlorine tablets and other important things.
As the evacuation of quake affected people from Nepal is being carried out, the government has made Gorakhpur University as the transit point.