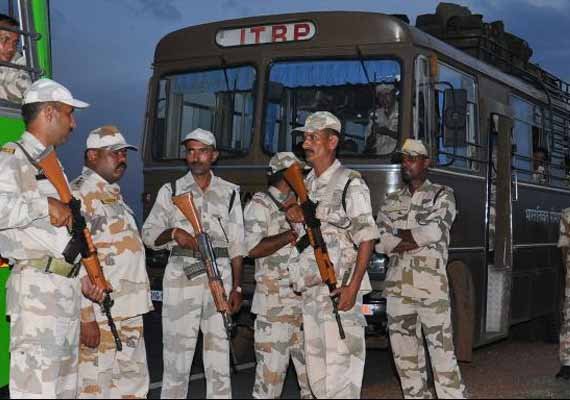 New Delhi: Against the backdrop of over 300 transgressions by the Chinese Army along the LAC till August this year, Government has given an in-principle approval for induction of nearly 12,000 personnel in the Indo-Tibetan Border Police, a force which guards the 3,488 km-long Sino-India border.
The 12 new battalions (12,000 personnel) will be recruited mainly for deployment at 54 new Border out Posts (BoPs) that will be set along Sino-India border in Arunachal Pradesh, official sources said here.
The setting up of new posts, announced by Home Minister Rajnath Singh on Friday last, will bolster the presence of Indo-Tibetan Border Police along the strategic frontier in Arunachal Pradesh which has witnessed incursion attempts from Chinese side because of large gaps between two border posts.
Terming the incursion as 'transgression', the Government had informed Rajya Sabha in August this year that Chinese Army has transgressed the Sino-Indian border 334 times this year and a total of 1,278 times between 2010-13.
Chinese Army transgressed the border 334 times till August 4, this year. The number of such incidents stood at 411 in 2013, 426 in 2012 and 213 in 2011, Minister of State for Home Kiren Rijiju had said on the floor of the House.
The sources now said an 'in-principle' approval has been granted by the Union Home Ministry after the ITBP had submitted a detailed plan that it would require to raise additional 12 battalions to man these new locations.
The present strength of the ITBP is 62 battalions and 58 of them are deployed along the Sino-India border and remaining four in Naxal-hit areas.
"An in-principle approval has been made in this regard," a senior Home Ministry official said and added that after a final approval, large scale recruitment will be carried out in a phased manner over a period of five years.
Apart from setting up of 54 new border outposts, the Home Minister had also announced a Rs 175 crore package for beefing up infrastructure along the border in Arunachal Pradesh.