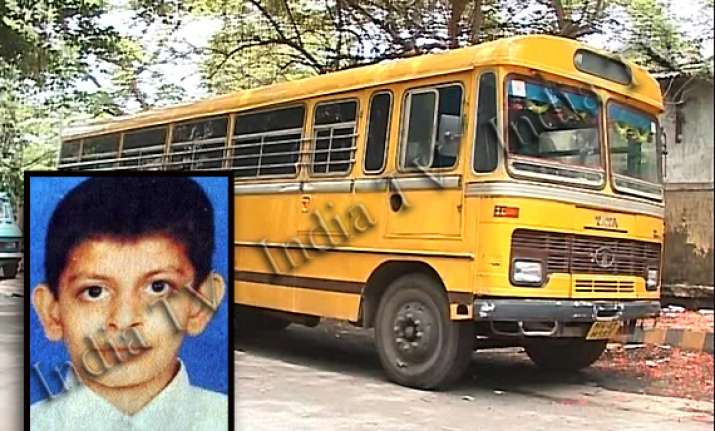 Mumbai, Jun 29: In yet another case of negligent driving, a 12-year-old Barfiwala High School student was run over by his own school bus on Wednesday afternoon in Andheri, Mumbai.
The incident took place outside the school gate when the bus was reversing. The boy, Hamza Tabani, was crushed by a rear wheel.
Hamza died on the spot as the bus had crushed his head. This is the second such incident in the city in four months.
On February 8, a six-year-old student of Podar International School, Zahraa Shaikh, had come under the wheel of her school bus after she alighted behind St Anthony's Church in Vakola.