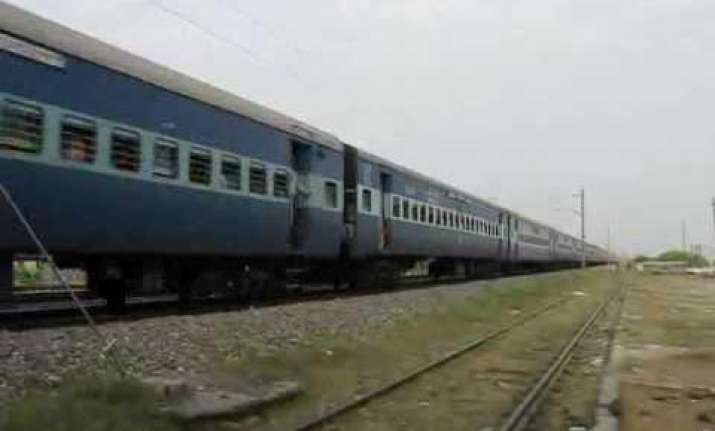 Bhubaneswar, Feb 27: One person was injured when Puri-New Delhi Neelachal Express hit a road roller and derailed near Bhadrak, about 120 km from Bhubaneswar on Sunday, railway sources said.
About 10 bogies of the express train derailed after hitting the road roller crossing the track at an unmanned level crossing at Rambhila, about 10-km from Bhadrak railway station on Sunday afternoon, they said.
While the roller driver was seriously injured, no train passenger sustained injury, Bhadrak station manager R N Biswas said adding the driver was admitted to a hospital at Bhadrak. The road roller was completely damaged.
Train services on the main Chennai-Howrah track were affected following the mishap and several trains were stranded at Bhadrak and Balasore, he said.
As efforts to restore normalcy on the line at the earliest was taken up on a war footing, senior officials rushed to the site to supervise the operation.