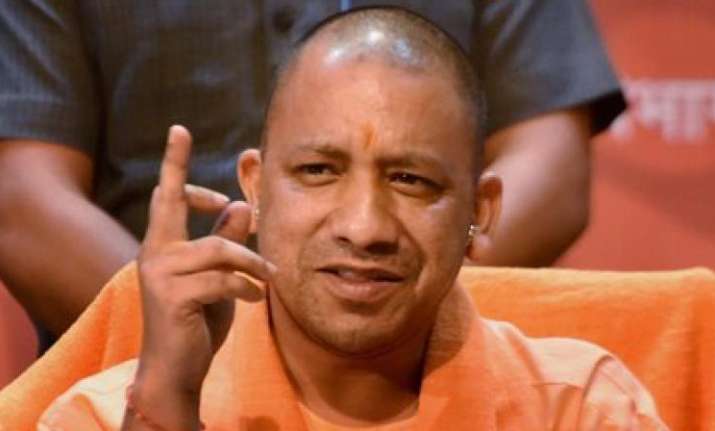 Uttar Pradesh Chief Minister Yogi Adityanath is likely to make announcement to build a grand statue of Lord Ram in the holy city of Ayodhya. The declaration is likely to be made around Diwali.
Earlier in the day, UP BJP chief Mahendra Nath Pandey said that people should wait for Diwali to hear some good news on Ram Mandir.
Speaking to news agency ANI, he said; "Yogi Adityanath is not just the chief minister but he is also a famous saint. Certainly he must have made some strategy on Ayodhya. Let Diwali come, wait for the good news. If the CM announces the plan, it will be apt".
The statue will be 100 metres in length and will be placed on a 36-metres tall pedestal on the banks of Sarayu river.
In October 2017, the government had announced its decision to install a grand Ram statue in Ayodhya near the banks of river Saryu. The government had also sought funds from private companies under their corporate social responsibility (CSR) corpus for various tourism projects in the state, including the statue.
In fact, UP has been eyeing CSR funds for 85 tourism projects totalling Rs 27 billion across 10 major towns, including Varanasi and Gorakhpur. Apart from Lord Ram statue, the corporate funds are being eyed for proposed New Ayodhya project pegged at another almost Rs 4 billion.
The statue project is part of the larger 'New Ayodhya' roadmap being prepared by the Adityanath government to accord a contemporary makeover to the ancient town complete with modern amenities and infrastructure, including shopping malls, hotels, parks, amusement hubs etc.
Meanwhile, the statue project cost has been estimated at almost Rs 500 crores.
Rishikesh Upadhyay, the mayor of Ayodhya Municipal Corporation, told PTI, "There is a proposal to install a 151-metre-tall statue of Lord Ram on the banks of the Saryu river in Ayodhya.... Uttar Pradesh Chief Minister Yogi Adityanath may make an announcement on this on the occasion of Dev Deepawali."
"The place where the statue will be installed will be finalised after the soil is tested. The statue is likely to come up in the vicinity of Sant Tulsidas Ghat. Officials are looking at two-three sites, after which they will pick the best one," Upadhyay, a BJP leader, added.
WATCH: Grand Ram statue to be built in Ayodhya?