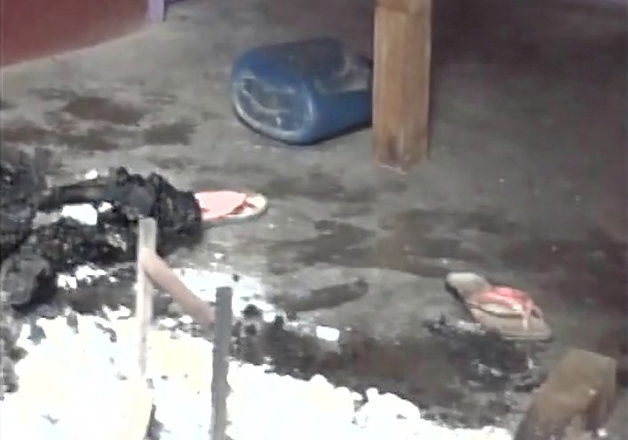 A woman junior engineer, engaged with MGNREGA work, was allegedly tied to a chair and burnt to death in Bihar's Muzaffarpur district by unidenfied persons at her home.
The deceased woman, identified as Sarita Devi, lived separately from her husband in a rented house. 
"The victim, working as junior engineer in MGNREGA programme at Moraul block of Muzaffarpur since October 2014, was tied in a chair at her rented home in Bajrang Vihar colony under Ahiapur police station and burnt alive," Senior Superintendent of Police Vivek Kumar said. 
The incident is suspected to have taken place on Sunday night and the crime came to light after neighbours cried foul over stench coming out of the house. 
Aged between 35-40, she is mother of two children. A resident of Sitamarhi, Sarita was alone at her home when the crime was committed. 
The SSP said that the house owner Vijay Gupta and her husband Vijay Nayak have been taken into custody in connection with the killing. 
The police was also questioning her colleagues to ascertain the motive behind the killing, the SSP added.
Police also said that a suicide note, recovered from the house, has been sent for forensic tests. In the note addressed to her mother, Devi said noone was responsible for her death. However, police sources said the manner of the suicide made it look improbable.