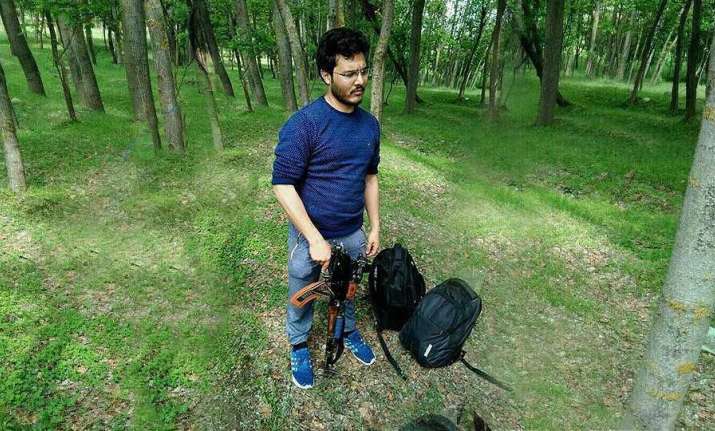 Top militant and head of the Kashmir unit of the Lashkar-e-Toiba until some time ago, Abu Dujana was today gunned down by security forces in Pulwama district of Jammu and Kashmir today. Another militant is said to have been killed in the encounter that was undertaken as a joint operation by the Army, CRPF and the police. The killing of Abu Dujana is being considered a crucial victory for the security forces who have been battling cross-border terrorism in the Kashmir Valley. Dujana was the key front of Lashkar in the Valley, and was known to have played instrumental roles in many terror attacks, particularly targeting the armed forces.
10 things about Abu Dujana that make his killing a crucial win for India:
Abu Dujana alias Hafiz, believed to be the longest surviving foreign militant in Kashmir, was among the 12 most wanted terrorists active in the Kashmir Valley. He has been instrumental in many militant attacks in south Kashmir, most recent being the Udhampur attack that saw two Border Security Force (BSF) personnel killed and around a dozen injured last month.

 

The 27-year-old militant carried a reward of Rs 15 lakh on his head and figured among the top militants of the Valley, categorised A++ by the army. He was also instrumental in the 2016 Pulwama attack on a Central Reserve Police Force convoy, killing eight officers and injuring 20 others.
 
He was the 'divisional commander' of LeT and is believed to hail from the Gilgit-Baltistan region in Pakistan-occupied Kashmir. He was recently disarmed and replaced by Abu Ismail following a rift within the militant outfit. Considered a close aide of LeT co-founder Hafiz Saeed, Dujana was tasked with bringing together different militant groups for more coordinated attacks in Kashmir. 
 
Dujana then joined former Hizbul Mujahideen commander Zakir Musa who recently broke away from the militant outfit after Syed Salahuddin, chief of United Jihad Council (UJC), dissociated from Musa's statement threatening to behead Hurriyat leaders for seeking to establish a secular independent state.
 
Leading the LeT's terror activities in the Valley, Dujana is said to be from the Gilgit-Baltistan region in Pakistan-occupied Kashmir (PoK). He is the third top militant leader killed in Kashmir since last year. Hizbul Mujahideen leaders Burhan Wani and Sabzar Bhat were killed by security forces earlier.
 
Abu Dujana presented himself as the poster boy of terror in south Kashmir following the killing of Burhan Wani in an encounter last year. He has been active in the Kashmir Valley since 2014 and was also crucial in drawing youngsters into terrorism in the Valley. He has been known for knack for using social media, particularly WhatsApp groups, to mobilise crowds for stone-pelting during anti-terror operations.   
 
Dujana made his first public appearance at the funeral of a local Kashmir militant in 2014 in Kakpora area of Pulwama. He, however, came under the scanner of security forces when he attended the funeral of Hizbul commander Burhan Wani in south Kashmir's Tral area in July last year.
 
Armed forces have come close to nabbing Dujana on at least five occasions in the past, but he managed to escape each time. In May this year, security forces cornered Dujana in Hakripora village of Pulwama – the same village where he has been killed in an encounter Tuesday – but managed to escape under the cover of heavy stone-pelting.
 
Dujana's name figured among top militants from the LeT, Jaish-e-Mohammed and the Hizbul Mujahideen on the 'hit-list' of security forces. He is the third top militant leader – after Hizbul's Burhan Wani and Sabzar Bhat -- killed by security forces in Kashmir since last year.
 
Dujana's killing comes as part of a sustained effort by security forces to clamp down on terror. According to Jammu and Kashmir police, 102 militants have been killed by security forces until July this year, the highest number in the January-July period since 2010.