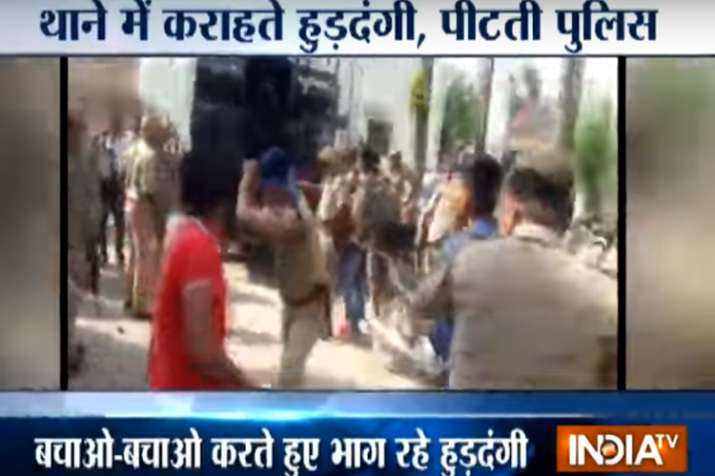 Finding it difficult to control the violence related to the SC/ST Act ruling, the Meerut police tightened the grip on the miscreants in their "own way".
In a video which went viral on social media, cops in a police station in Meerut can be seen thrashing the wrongdoers, who were arrested during violent protests on Monday. 
Before releasing them on Tuesday, policemen can be seen teaching the agitators a 'lesson' for how they brought the city to a standstill, torching vehicles and vandalising public property. 
The video includes footages of two police stations of the city, where arrested agitators can be seen crying after getting beaten by the cops. 
Here is the video of Meerut Police dealing with the miscreants: