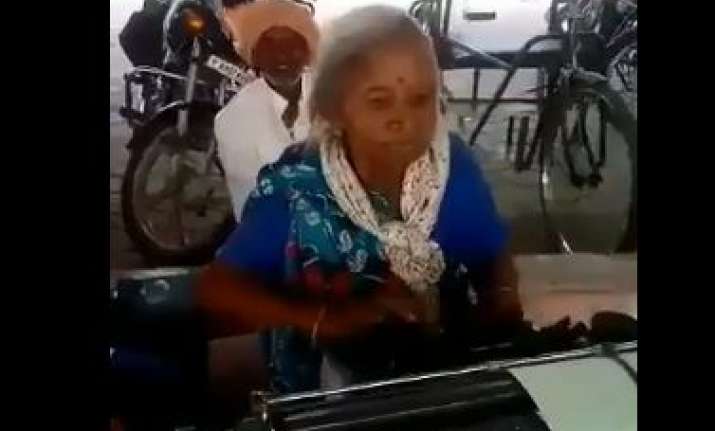 An old woman in Madhya Pradesh's Sehore, earns a livelihood by typing documents on a typewriter in front of the District Collectorate.
"I do this to repay loans I took after my daughter met with an accident. I can't beg. I got this job with help of then DC Raghvendra Singh & SDM Bhavana Vilambe," said 72-year-old Lakshmi Bai, reported ANI.
On Twitter, Cricketer Virender Sehwag shared a video of her and called her a 'superwoman'.
"A superwoman for me. She lives in Sehore in MP and the youth have so much to learn from her. Not just speed, but the spirit and a lesson that no work is small and no age is big enough to learn and work. Pranam!" tweeted Sehwag. 
"Felt good that Virender Sehwag shared my video. Need help to repay the loans & get a permanent house," she added.
A superwoman for me. She lives in Sehore in MP and the youth have so much to learn from her. Not just speed, but the spirit and a lesson that no work is small and no age is big enough to learn and work. Pranam ! pic.twitter.com/n63IcpBRSH

— Virender Sehwag (@virendersehwag) June 12, 2018