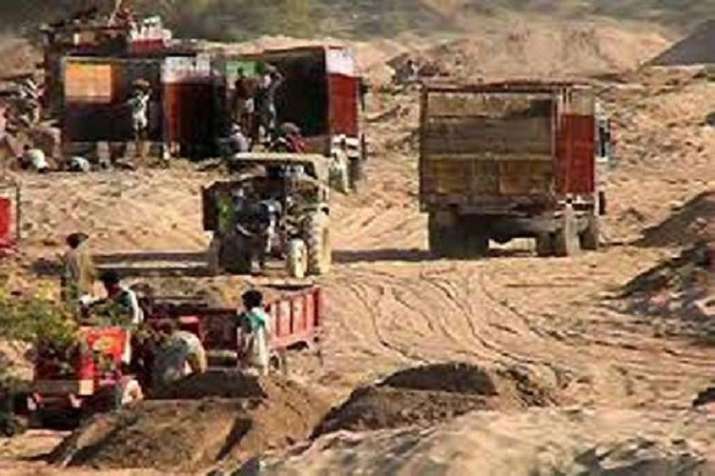 A mining mafia in Uttar Pradesh's Jhansi dug up a 1000 feet high, 3 km long hill near the city and sold crores of tonnes of mud, soil and pebbles of the hill. The mafia reportedly prepared fake documents of the land and the registry of the land was done by concerned authorities. The mafia further constructed houses on the land.
The act came to light last week on Wednesday, when a landslide was reported from the area in Jhansi. The incident had claimed the lives of two labourers.
Pictures taken exclusively by India TV revealed that the hill which was widespread in over 5-6 kms of area had disappeared.
Another part of the hill, which is with the army was reported to be safe and green.
The leftover area of the hill is also being dug, which is paving way for several fatal incidents, the exclusive report revealed.