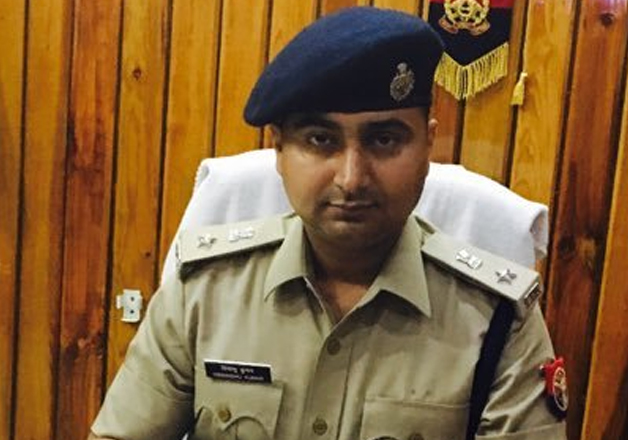 A major controversy involving senior ranking police personnel of the state is knocking at the doorsteps of the three-day old Yogi Adityanath-led BJP government in Uttar Pradesh. 
Himanshu Kumar, a senior IPS officer in the state, claimed in a tweet this morning that there has been an onset of discrimination in the police system with the new government coming in.
He claimed that top security officials are under immense pressure from the new administration to suspend and send to reserve lines all security staff having 'Yadav' surname. 
The official, however, deleted the tweet fearing he may face the heat for his remark.
Himanshu, few minutes later, posted another tweet alleging his previous tweet was misunderstood by a section of people.
"Some people have misunderstood my tweet. I support the initiative of the government," he tweeted. 
Himanshu, a 2010 batch IPS officer, was posted as SP in Mainpuri and Firozabad earlier. Recently, Election Commission had transferred him to DGP HQ in Lucknow.
In few more tweets, the officer stuck to his allegation of discrimination by targeting the DGP office. 
"Why did DGP not allow proper investigation of FIR filed by me 309/16 PS Bisrakh Noida?" he questioned.
"Why is DGP office forcing officers to punish people in the name of caste?" another tweet by him reads.
The BJP, which was voted to power in the polls, had accused the erstwhile Samajwadi Party government of allotting positions and roles to officials on the basis of their caste and religion. 
Officials with 'Yadav' surnames were given top jobs in several government departments, the party had alleged. 
Soon after taking over as the new CM of the state, Yogi Adityanath had met top bureaucrats in Lucknow and said that no discrimination will be tolerated in his government. He had directed DGP Javeed Ahmed to ensure that there was no laxity in improving law and order situation and not to get influenced by any political intervention.