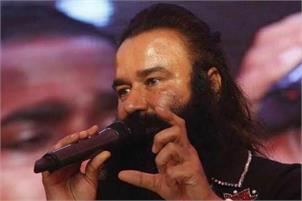 Dera Sacha Sauda chief Gurmeet Ram Rahim, who has been sentenced to 20 years in jail for raping two of his disciples, is cultivating vegetables in Rohtak's Sunaria prison for Rs 40 per day. 
Gurmeet Ram Rahim, who once owned assests worth crores and enjoyed a lavish lifestyle, has been classified classified as 'unskilled labour' as per the jail manual. As per jail rules, a skilled labour is paid Rs 60 per day  , while an unskilled one is paid Rs 20 less for their daily work in jail. 
Ram Rahim has moved bail petitions on multiple occasions ever since he was jailed last August. However, the court has denied him any relief.
The self-styled godman was found guilty of rape in a case that stemmed from an anonymous written complaint in April 2002 that he had sexually exploited two female followers. The case was registered by the CBI in December 2002 on the directions of the Punjab and Haryana High Court.
The CBI filed the chargesheet against the Dera head in Ambala court in July 2007. The chargesheet mentions sexual exploitation of two 'Sadhvis' (women followers) between 1999 and 2001.
Ram Rahim's conviction by a special court in Panchkula on August 25, 2017 had witnessed massive violence in Haryana and other neighbouring states. Nearly 40 people were killed and hundreds injured in the violence which the police said was planned and incted by Ram Rahim's 'adopted' daughter Honeypreet.
WATCH: Ram Rahim earns Rs 40 per day in jail by cultivating vegetables