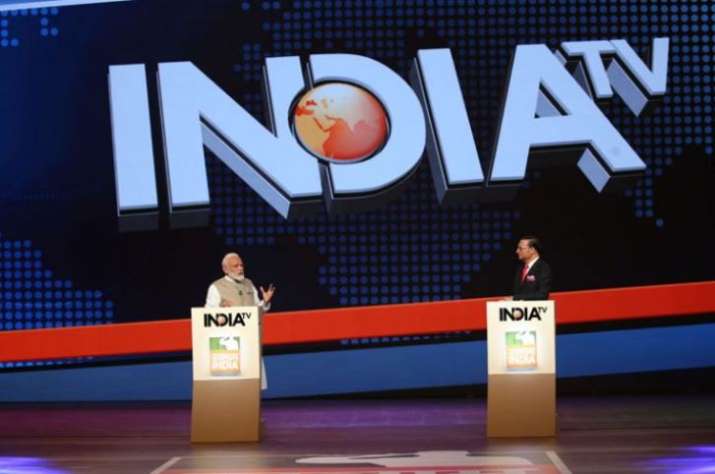 In his most impactful interview till date, Prime Minister Narendra Modi spoke freely and at length with India TV's Editor-in-chief Rajat Sharma. The Prime Minister, in his element, faced many questions and gave answers which elicited cheers and reverential laughter.
Check out some of the questions India TV's Editor-in-chief Rajat Sharma asked Prime Minister Narendra Modi: 
How could a person born in a poor family, one who sold tea reach such great height?
How did you manage to impress Donald Trump and his family given that the US President is known to have a mercurial personality?
How do you manage to establish relations on a personal level with world leaders?
Rahul Gandhi had criticised your China visit saying that you just sat on a swing with top Chinese leaders, how do you respond?
He had also targetted you for China's continued resistance to declare Masood Azhar a global terrorist, what do you say on this?
You accused previous governments of being overfriendly with Pakistan, but you yourself went to Pakistan, attended Nawaz Sharif's daughter's wedding, how do you explain that?
How did you manage to get China to declare Jaish-e-Mohammed chief Masood Azhar a global terrorist?
How do you respond to Opposition's demand for evidence for Balakot Airstrikes?
Did Pakistan itself destroy trees to pretend that IAF airstrikes had failed?
How will you respond to former PM Manmohan Singh, when he says many surgical strikes took place during UPA's tenure?