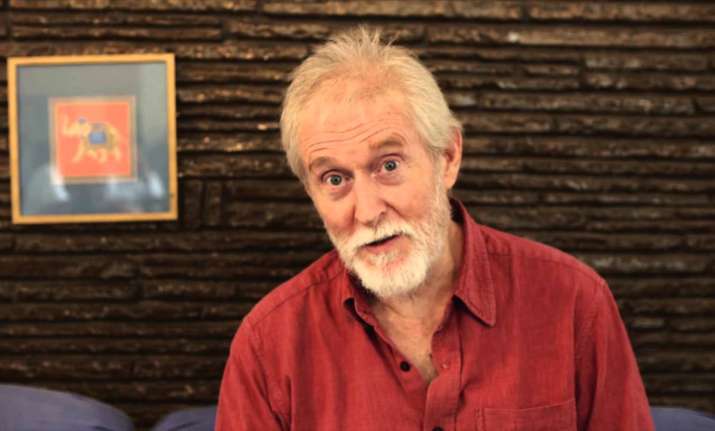 Veteran film and television actor and Padma Shri awardee, Tom Alter died on Friday after losing his battle against cancer in Mumbai. He was 67.
The actor had been battling stage four skin cancer at Mumbai's Saifee Hospital, where he was admitted two weeks ago.
A statement released on behalf of his family said: "It is with sadness we announce the death of Tom Alter, actor, writer, director, Padma Shri, and our dear husband and father. Tom passed away Friday night at home with his family and close family members in attendance. We ask for their privacy to be respected at this time."
Alter returned home on Thursday and breathed his last on Friday night, the acclaimed actor's manager Ismail Ansari said.
PM Narendra Modi today condoled the death of veteran theatre and film personality. "The PM (Prime Minister) expressed grief on the demise of Tom Alter and recalled his contribution to the film world and theatre. He extended condolences to the family and admirers," the Prime Minister's Office tweeted.
Tom Alter's son Jamie, had earlier this month, told news agency IANS that the cancer he was treated for last year had returned. "It is what is called a squamous cell carcinoma (a type of skin cancer). It is a relapse of the same thing which had happened last year and unfortunately, for various reasons, it was not detected at that time and has come back," he said.
Known for starring in television shows like "Bharat Ek Khoj", "Zabaan Sambhalke" and "Betaal Pachisi", Tom Alter was an American-origin actor settled in India.
He had a flourishing career on stage, and on the big screen, he has played pivotal roles in successful films like "Gandhi", "Shatranj Ke Khilari", "Kranti", "Aashiqui" and "Parinda".
In 2008, he was recognised with the Padma Shri, the fourth highest civilian honour of India.