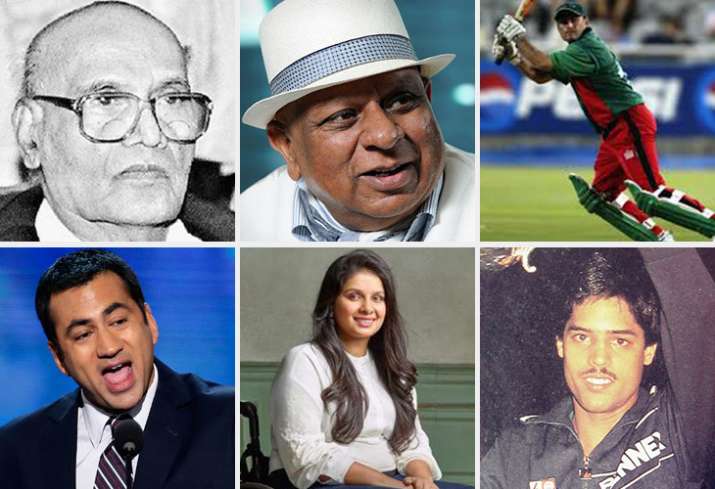 Congress chief Rahul Gandhi recently, in an election rally, said 'all thieves have Modi as their surname'. His statement alluded to Prime Minister Narendra Modi -- his arch rival, Nirav Modi -- an absconding diamantaire and Lalit Modi -- a tainted sports administrator.
While we cannot guarantee if it holds true for all Modis, it can be proved with evidence that a few Modis have made history -- and for all the right reasons.
We give you a brief list.
1. Jivanji Jamshedji Modi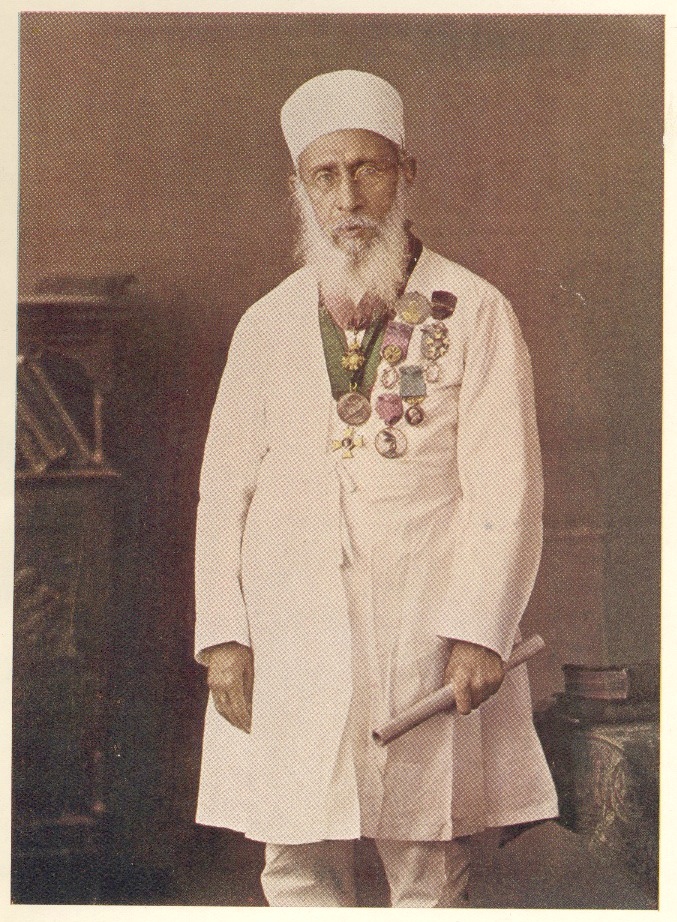 Jivanji Jamshedji Modi, who carried the title of Shams-ul-Ulama, was a prominent Zoroastrian Indian priest, scholar and community leader in Bombay. 
One of "the most decorated priests in history", he wrote over 70 books, produced over 120 scholarly papers on Zoroastrian history, travelled and researched into Zoroastrian affairs extensively and was instrumental in organising the Parsi community in India. 
Jivanji Jamshedji Modi was also called "the greatest living authority on the ancient history and customs of the Parsis".
2. Virali Modi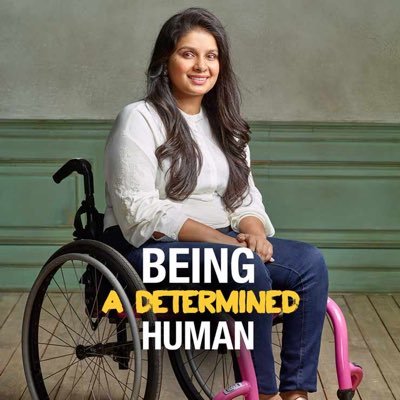 Virali Modi is a disability rights activist. She spent much of her youth in the United States, but after a visit to India she entered a coma after contracting malaria. She survived but could no longer walk. 
Virali secured the second position in the Miss Wheelchair India contest in 2014 and as a result, gathered a large following on the social media. Her effort to make railways more accessible for specially abled persons landed her in "100 Women (BBC)" for 2017.
3. Syed Modi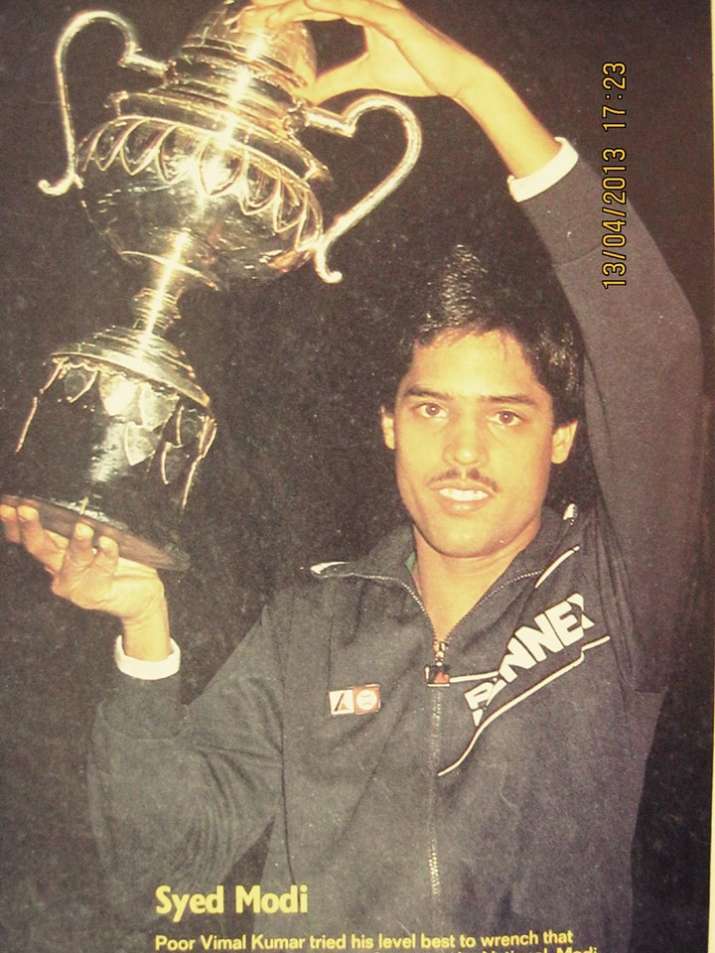 Syed Modi was an eight-time national Badminton champion (1980–87). His most notable achievement in the international badminton circuit came in the form of men's singles title at the 1982 Commonwealth Games. He also won three other international titles, namely Austrian International (in 1983 and 1984) and USSR International (in 1985), both of which were European Badminton Circuit tournaments.
Modi's career was cut short in its prime when he was shot dead on July 28, 1988 in Lucknow as he came out of the KD Singh Babu Stadium after a practice session. The murder sent a shockwave through India, especially after the police filed murder charges against Modi's wife, Ameeta, and her then lover (and later, husband) Sanjay Singh.
4. Murugappa Channaveerappa Modi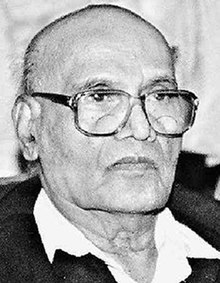 Murugappa Channaveerappa Modi is believed to have performed a record half-a-million (five-lakh) eye surgeries. He travelled to remote villages and towns of India to hold mass eye camps. He was known for his dexterity as a surgeon and diagnostic acumen. The Guinness Book of World Records lists Modi as the "most dedicated doctor," for performing the highest number of eye surgeries. Some of Dr Modi's awards include Padma Shri (1956), Padma Bhushan (1968), Knight of The Blind award(1954).
5. Ishwar Modi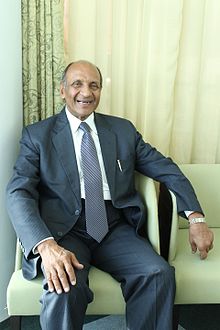 Dr. Ishwar Prasad Modi received the Lifetime Achievement Award in 2015 from the Indian Sociological Society. It is the highest and the most coveted award given by the society to honour Indian sociologists who have made profound and exceptional contributions in the field of sociology and thereby enriched the discipline of sociology and enhanced the capability and respectability of its professionals.
Ishwar Modi has conducted major research projects related to leisure, drug abuse, adult literacy, women, children, youth, senior citizens, theatre and tourism. He has collaborated in several international research projects and has contributed book chapters in international publications.
6. Hitesh Modi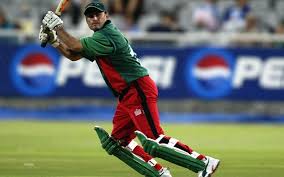 Having made his ODI debut in 1992, Modi was a part of the middle order of the team. He was involved in the 1996, 1999 and 2003 Cricket World Cups and the 1994 and 1997 ICC Trophy tournaments. 
Modi's father is Subhash Modi. And the pair is unique as it is the one-and-only father/son pair to appear as batsman and umpire in the same one-day international cricket match. 
7. Gujarmal Modi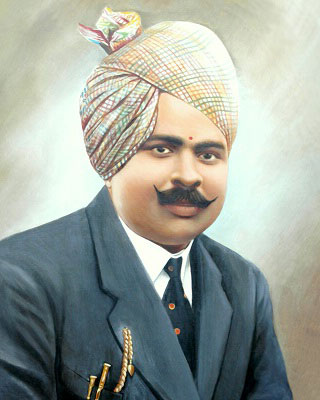 GM Modi established schools and colleges at his birthplace, Mahendragarh, in Patiala and in Modinagar. He also contributed in the field of higher education by giving grants to established institutions such as the Banaras Hindu University, and different colleges in Meerut and other places. He was awarded the Padma Bhushan by the Government of India in 1968. 
8. Kalpen Suresh Modi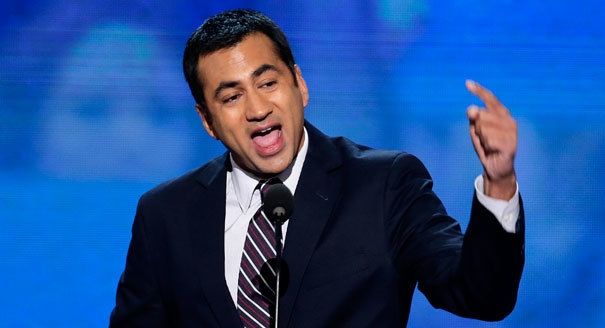 Kalpen Modi, aka Kal Penn, is an American actor, comedian, producer, and former civil servant. As an actor, he is known for his role as Lawrence Kutner in the television series 'House', as well as Kumar Patel in the 'Harold & Kumar' film series. He is also recognised for his performance in the critically acclaimed film 'The Namesake'. 
9. Rustomji Homusji Mody
Russi Mody has been the chairman and managing director of Tata Steel and a leading member of the Tata Group. After retiring from Tata Steel in March 1993, the then prime minister of India, PV Narasimha Rao, appointed Mody as the Joint Chairman of Indian Airlines and Air India. Russi Mody Centre for Excellence, built by noted architect Hafeez Contractor that contains archives of the Tata Group, was named after him.
10. Bhupendra Kumar Modi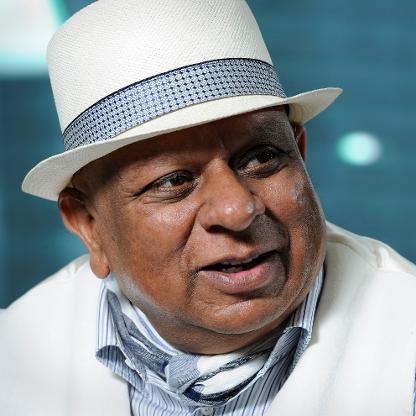 In January 2013, Bhupendra Kumar Modi founded the Global Citizen Forum, which works towards creating a sustainable and integrated world community in an ever-changing world. GCF periodically organises events across the globe that are attended by a wide-ranging audience from business leaders and head of states to ordinary citizens. 
Modi was also presented with the "Ambassador of Peace" award conferred by the Universal Peace Foundation and was appointed as the coordinator for the Indian subcontinent for the millennium world peace summit by the United Nations.