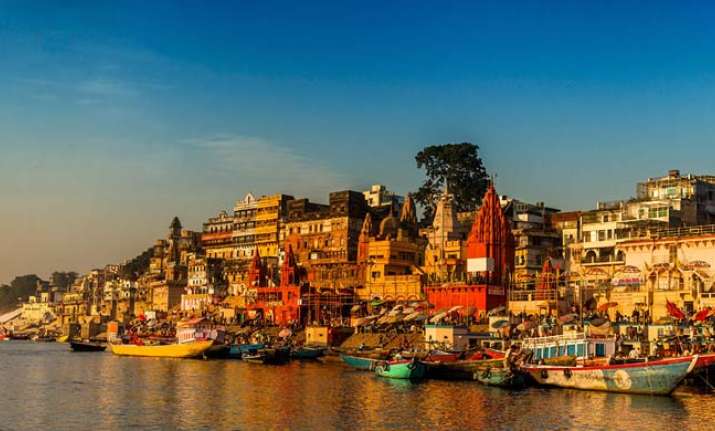 Prime Minister Narendra Modi's Lok Sabha constituency Varanasi has emerged as the cleanest city in the populous state of Uttar Pradesh in the Swachh Survekshan-2017 rankings, released today.
A staggering 50 of the 62 cities surveyed in UP are ranked at 305 or lower in the nationwide survey of 434 cities.   
A total of 41 cities and towns of Uttar Pradesh feature among the bottom 100, with Varanasi being the only saving grace at 32nd rank.
Varanasi happens to be the oldest city known as per Hindu Mythology. Besides, it holds the distinction of being the religious capital of the country. It is the only place, as per mythology, where one gets salvation (one of the four and last virtue of a Hindu life) in death. Because of its religious importance, it attracts national and international tourists alike.
While Varanasi got the desired attention in terms of cleanliness after PM Modi took office at the Centre, the wait may be longer for newly appointed state CM Yogi Adityanath's LS constituency Gorakhpur. CM Adityanath's parliamentary constituency is ranked at 314.


Yogi, even after taking over the reins of the state in March, is still the Member of Parliament from the eastern UP city. The saffron-clad CM has represented the constituency for five consecutive terms since 1998.
The Ministry of Urban Development (MoUD) today announced the Swachh Survekshan-2017 rankings as part of the national sanitation survey, under the Swachh Bharat Mission.
While Indore, which is the constituency of the Lok Sabha speaker Sumitra Mahajan has emerged as the cleanest city in the country, Gonda in Uttar Pradesh has been ranked the worst. 
Top 10 clean cities of India in 2017 are:
Indore -1, Bhopa-2, Visakhapatnam-3, Surat-4, Mysuru-5, Tiruchirapally-6, New Delhi Municipal Council-7, Navi Mumbai-8, Tirupati-9 and Vadodara-10
Bottom 10 clean cities of India in 2017 are:
Gonda (UP)-434, Bhusawal (Maharashtra)-433, Bagaha (Bihar)-432, Hardoi (Uttarakhand)-431, Katihar (Bihar)-430, Bahraich (UP)-429, Muktsar (Punjab)-428, Abohar (Punjab)-427, Shahjahanpur (UP)- 426 and Khurja (UP)-425.