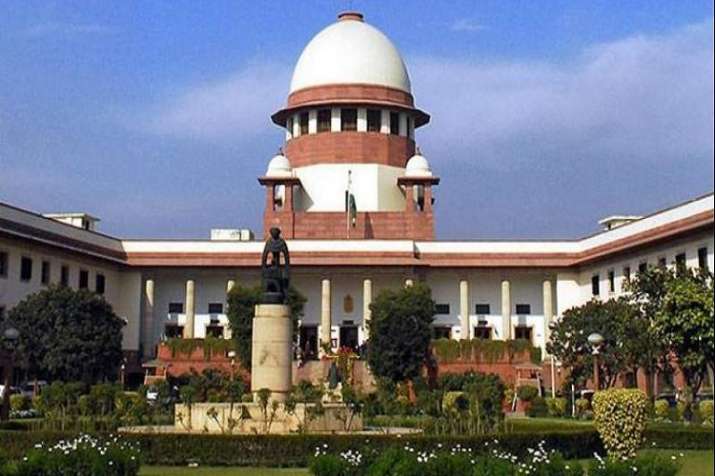 The Supreme Court on Tuesday overruled an Election Commission notification, saying that NOTA (None of the Above) option cannot be allowed in the Rajya Sabha polls.
"The option of NOTA may serve as an elixir in direct elections but in respect of election to Council of States which is a different one, it would wholly undermine the purity of democracy and also serve as the Satan of defection and corruption," said a bench of Chief Justice Dipak Misra, Justice A.M. Khanwilkar and Justice D.Y. Chandrachud.
"The introduction of NOTA in indirect election may on the first glance tempt the intellect but on a keen scrutiny, it falls to the ground, for it completely ignores the role of an elector in such an election and fully destroys the democratic value", the bench added.
"The idea may look attractive but its practical applications defeat the fairness ingrained in an indirect election," the court said.
"More so where the electors' vote has value and the value of that vote is transferable... It is an abstraction which does not withstand the scrutiny of the 'cosmos of correctness'," it added quoting Justice Krishna Iyer. 
The apex court said it has to be remembered that "democracy garners its strength from the citizenry trust which is sustained only on the foundational pillars of purity, integrity, probity and rectitude and such strongholds can be maintained only by ensuring the the process of election remains unsullied and unpolluted so that the citadel of democracy stand still as an impregnable bulwark against unscrupulous forces".
The verdict came on a plea of Shailesh Manubhai Parmar, who was the Congress's chief whip in the Gujarat assembly during the last Rajya Sabha polls, in which the party had fielded sitting MP Ahmed Patel.
Parmar had challenged the poll panel's notification allowing the NOTA option in ballot papers.
The top court had earlier said by introducing NOTA, the poll panel was legitimising the act of not voting.
The Gujarat Congress leader had alleged that if the NOTA provision was allowed in the Rajya Sabha polls, it would encourage "horse-trading and corruption".