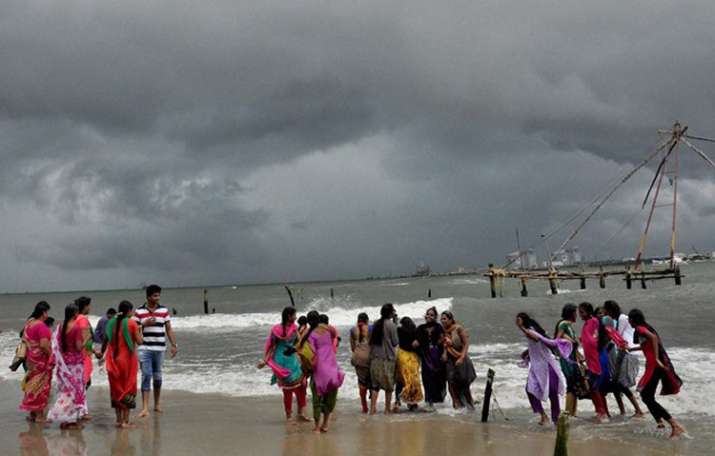 The Southwest Monsoon, which brings seasonal rain to the Indian subcontinent, hit Kerala and the North East today, two days before its normal onset date. 
The normal onset date for monsoon to hit the Kerala coast, which marks its official arrival in the country, is June 1. 
Director General of the India Meteorological Department (IMD) K J Ramesh said monsoon has also hit the North East, thanks to Cyclone Mora, which aided the advancement of the seasonal rainfall. 
The IMD, in its evening statement in Thiruvanathapuram, had yesterday said that the present meteorological conditions indicate that conditions are favourable for onset of southwest monsoon over the state on Tuesday.
Simultaneously, the onset is also likely over Lakshadweep, coastal Karnataka, some parts of Tamil Nadu and most parts of northeastern states in the next 24 hours, said the IMD.
The onset of southwest monsoon over Kerala signals the arrival of monsoon over the Indian subcontinent and represents beginning of rainy season in the region.
The normal monsoon onset over Kerala is June 1 and since 2005, the IMD started to issue operational forecasts for the date. 
The forecasts of the monsoon onset issued during the past 12 years (2005-2016) were proved to be correct every year except 2015.
The IMD had earlier predicted arrival of monsoon on Kerala coast on June 5.