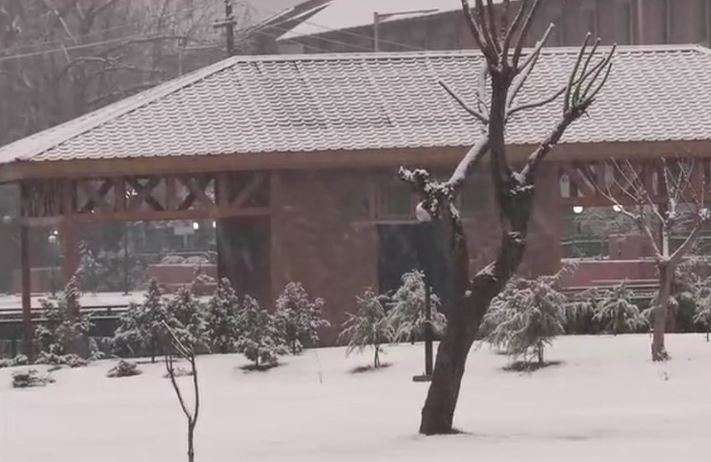 The winter chill returned to North India on Morning after parts of Jammu and Kashmir and parts of Himachal Pradesh received fresh snowfall. 
Breaking the nearly two-month long dry spell, rain lashed the plains of Jammu and Kashmir on Monday while moderate to heavy snowfall has been reported from the higher reaches.
The strategic Jammu-Srinagar highway has been closed due to slippery roads. No vehicular traffic will be allowed on the highway due to continuous snowfall.
"Clearance operations will begin once the snowfall stops," the officials said.
#WATCH: #JammuAndKashmir's Srinagar turns into a winter wonderland, with the onset of fresh snowfall. pic.twitter.com/4UM7hb75Dt

— ANI (@ANI) February 12, 2018
Parts of Himachal Pradesh also received fresh snowfall on Monday morning. Heavy snow covered the landscape in Shimla district's Nawar Valley. 
#HimachalPradesh Shimla district's Nawar Valley receives fresh snowfall pic.twitter.com/OISPLjBrAz

— ANI (@ANI) February 12, 2018
The snowfall in northern regions dipped the temperature in Delhi from 25 degree Celsius on Sunday to 15 degrees on Monday morning. 
(With inputs from agencies)