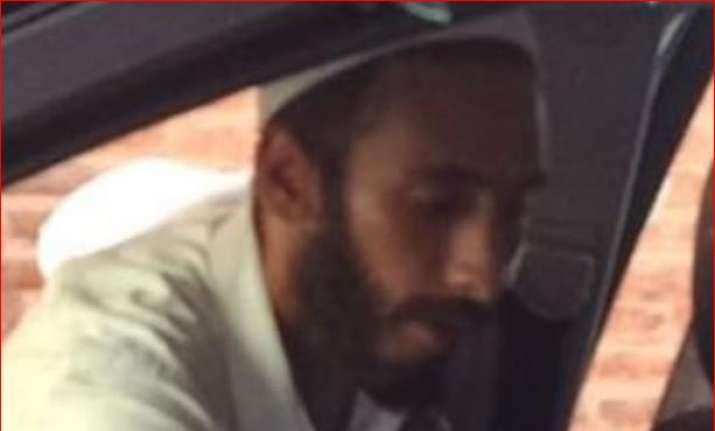 Within hours of releasing his picture for public help, Jammu and Kashmir police on Friday arrested the fourth suspect in veteran journalist Shujaat Bukhari's murder case.
Talking to media persons, SP Pani, the Inspector General of Police of Kashmir zone, said that Bukhari's killing was a terror crime. 
"We have released the picture of three terrorists on a motorcycle who were involved in this terror crime. That picture is in public domain. Based on another video, a bearded man is seen picking up a pistol from the site of the crime and vanishing. This video was released by us seeking public cooperation.With the help of the public, this person has been arrested. We have also recovered the pistol which this person picked up from the crime site," he said.
"Based on his interrogation we recovered the clothes he was wearing at the site of the crime. A Special Investigation Team (SIT) has been constituted to investigate this crime," he added.
Earlier in the day, the Jammu and Kashmir Police on Friday released the photograph of the fourth suspect in journalist Shujaat Bukhari murder case.
The photograph, a screen grab from a video, shows a bearded man surveying the inside of the journalist's vehicle. The video was purportedly recorded by a passerby following the attack on Bukhari outside his office.
As a man pulls out Bukhari's guard, the suspect is seen picking up his pistol and disappearing from the scene right under the nose of the cops there. 
Police had issued two photographs of three-motorcycle borne suspects on late Thursday night that were taken from the CCTV footage. However, their faces were not visible. 
While the driver was wearing a helmet, one of the pillion riders had used a face mask to conceal his identity. The face of the third assailant, sitting in the middle, did not seem to be covered but he was leaning towards the other side so as not to be captured on the CCTV.
Requesting public to help police in nabbing the culprits in Shujaat Bukhari Bukhari murder case, a police spokesman said, "In connection with (yesterday's) terror attack at Srinagar's Press enclave, police requests general public to identify the suspects for the purpose of police investigation." 
The spokesman assured that the name of the person providing any clue or information regarding the suspects will be kept confidential.
Srinagar Police seeks help of the general public to identify fourth suspect involved in yesterday's terror attack in Press Colony that killed editor of Rising Kashmir newspaper #ShujaatBukhari. Police releases photograph of the suspect. #JammuAndKashmir pic.twitter.com/n5y6YpWthK

— ANI (@ANI) June 15, 2018
Watch: J-K Police arrests fourth accused in Shujaat Bukhari case