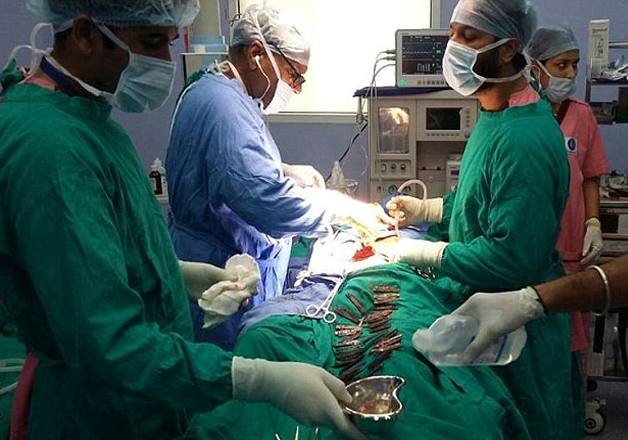 A man in Amritsar ate 40 knives in two months as he had an 'uncontrollable urge' to eat them. The knives were removed by a team of five doctors after a five-hour long surgery.
The doctors were astonished when they discovered that he had swallowed dozens of knives over the last two months because 'he liked the way they tasted', as per media report.
Dr Jitendra Malhotra, managing director of the hospital, told media, "This was very unnerving, I have not witnessed something like this in my career as a doctor."
"When we began the diagnosis, we found the cause of the pain puzzling. We did an ultrasound, which revealed some solid mass in his stomach, shaped like cancer," he said.
"The patient then told us he had an uncontrollable urge and I felt like eating knives," he further added. 
After five hours of surgery, the patient was successfully treated and is expected to be discharged in the next few days.