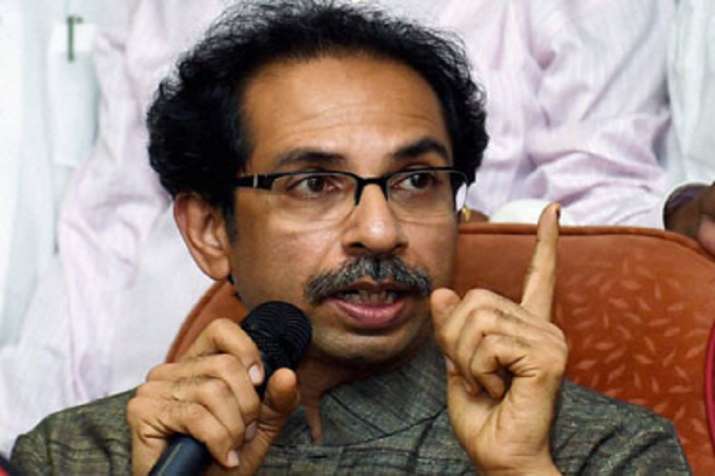 The Shiv Sena on Saturday attacked the BJP over extensive water-logging situation in Nagpur. The city received 265 mm of rainfall between 8.30 am and 5.30 pm on Friday, confirmed the meteorological department. This led to flooding in several localities. The proceedings of the Maharashtra Assembly had been disrupted after the city received nine hours of rain.
The Shiv Sena, which rules the Brihanmumbai Municipal Corporation (BMC), alleged that those who raise a hue and cry every time Mumbai is flooded due to rains were nowhere to be seen now when Nagpur faced the same situation.
"Where are those people now who scream that Mumbai has drowned even if there is slight water-logging in low-lying areas?" the Shiv Sena questioned. "Why did Nagpur drown? Who is responsible for it?" the party asked.
The BJP had targeted Shiv Sena last month after heavy rains had lead to water-logging in several parts of Mumbai.
A day's rain wreaked havoc in Nagpur. The city houses the RSS headquarters and is ruled by the BJP, which is also in power at the Centre, said the Shiv Sena in an editorial in its mouthpiece 'Saamna'.
"After first rains in June, cities like Ahmedabad and Vadodara were submerged. Delhi also witnesses the same problem every monsoon and now Nagpur has been flooded," the editorial said.
The Shiv Sena said that BMC alone should not be held responsible for rain-related misery in Mumbai. Other state-run agencies like Mumbai Metropolitan Region Development Authority (MMRDA), which undertake development works like metro rail and dig roads for them, which lead to flooding, should also be held accountable, it said.
"Such things render ineffective the preventive measures taken by municipal corporations," it added.
The editorial further said that the "whether disasters are natural or man-made, like the problem of garbage in Ahmednagar, the government cannot skirt its responsibility and pin the entire blame on the municipal corporation".
The Maharashtra Assembly could not function on Friday following a power blackout due to the rains. Both the Legislative Assembly and the Legislative Council were adjourned for the day, shortly after convening. The power supply had been turned off after the switching centre that provides electricity to the Assembly complex was flooded.
The Nagpur Municipal Corporation (NMC) is ruled by the BJP.
The highest 24-hour rain record in Nagpur stands at 304 mm, which was registered on July 12, 1994.