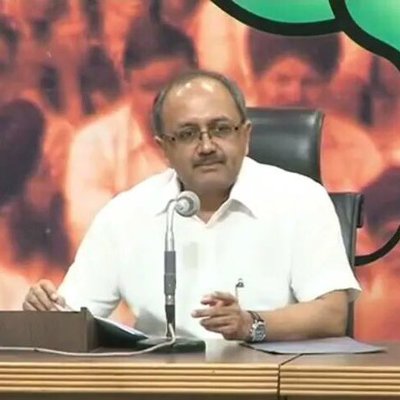 Uttar Pradesh has seen a drastic fall in cases of Acute Encephalitis Syndrome (AES) and Japanese Encephalitis (JE) this year, thanks to the concerted efforts of six state government departments, UP health minister Sidharth Nath Singh said on Thursday. 
There has been a sharp decline in AES cases this year compared to the number of patients admitted to the BRD Medical College Hospital in Gorakhpur with the disease last year, he said.
The health minister's statement comes a day after Chief Minister Yogi Adityanath told the state Assembly that there were only six deaths due to the disease in August this year, compared to the death of 86 children in August last year.
Singh said from January 1 to August 28 this year, 319 such cases were reported in the BRD Medical College Hospital and 63 deaths took place, compared to 640 cases and 154 deaths during the same period last year.
The chief minister had also said that 80 patients were admitted in the facility this month against 400 cases reported in August last year.
"This is due to the coordinated efforts of six government departments...besides cleanliness programmes were run in February, April and July. We dedicated a fortnight for vaccination, potable water arrangements as well as creating awareness and launching training programmes," Singh said.
He said the number of beds were increased in the BRD Medical College Hospital and 500 doctors were given special training.
The minister said 1,427 AES and JE cases were reported from January 1 to August 9, 2018 in the state during which 111 deaths were reported.
He said over 5,400 cases of Acute Encephalitis Syndrome and Japanese Encephalitis were reported in the state in 2017, leading to 748 deaths, compared to 4,353 such cases and 715 deaths in 2016.
According to the official figures, AES continued to be a bigger killer than JE in the northern state. Singh said among the 111 deaths so far this year, 108 were due to AES and three due to JE.
Nearly 90 per cent of encephalitis cases and deaths in 2016 and 2017 were also attributed to AES.
Singh said the massive success in controlling the outbreak of the vector-borne disease was due to a planned strategy of the state government which had started its work well in advance.
The chief minister had also launched the 'Dastak' campaign against Japanese Encephalitis and Acute Encephalitis Syndrome in collaboration with the United Nations International Children's Emergency Fund (UNICEF).
"Encephalitis affects children up to 15 years of age. This is our commitment to protect them from this deadly disease so that these children too can play an active role in nation building," he had noted.
As many as 38 districts of the northern state have been affected by the deadly disease.
The state health department was made the nodal agency to combat the disease with other departments like Urban Development, Panchayati Raj, Women and Child Welfare, Rural Development, Medical Education, Animal Husbandry and Basic Education, working under it.
Detailing the various steps taken by the BJP-led state government to tackle the deadly disease, Singh said a detailed programme was prepared to combat encephalitis as part of which vaccination work was completed by March-April 2018.
A sanitation drive was also launched. People were asked to keep their surroundings clean. Educational institutions as well as non-governmental organisations were also involved in this task, the health minister said.
Singh said malnourishment, one of the causes of spread of encephalitis, was checked by ensuring that pregnant women, lactating mothers and infants got nutritious food for which the lntegrated Child Development Services (ICDS) department and Aanganwadi workers were involved.
The medical department has been directed to provide more ventilators and warmers to the BRD Medical College in Gorakhpur, he said, adding paramedic staff were being trained to combat the disease.