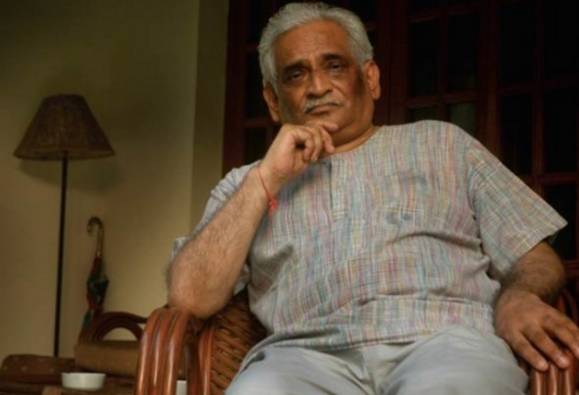 Senior advocate Rajeev Dhavan on Monday retired from the legal profession citing humiliation in the "Delhi case."
In a tersely-worded two-para letter addressed to Chief Justice of India Dipak Misra, Dhavan wrote that he will not practice in the court henceforth. The development comes days after the CJI took exception to the conduct of some senior lawyers, including Dhavan.
Chief Justice Misra had last week voiced strong objection to the conduct of certain Senior Counsel raising their voices during hearing at the conclusion of Delhi government's plea and also the Ayodhya matter.
Allegedly, Dhavan also had a spat of CJI Misra in the NCT of Delhi v. Lt. Governor case, with the CJI also taking serious objection to Dhavan's conduct.
In the brief letter that was delivered to the office of the Chief Justice on Monday, Dhavan said: "After the humiliating end in the Delhi case, I have decided to give up court practice."
"You are entitled to take back the Senior Gown conferred on me, though I would like to keep it for memory and service rendered," he wrote in the letter.
Dhavan has been no stranger to altercations with senior apex court judges.
In 2013, during the hearing of the 2G case, Dhavan had hit out at Justice GS Singhvi for refusing to hear a case and recusing from the matter. He was also displeased by the fact that the court adjourned the matter and demanded that he be heard the same day, reported Bar and Bench.
When the Court refused to entertain him, an agitated Dhavan said: "It is highly unfortunate. I don't want to say this at a time when my lordship is retiring but I have to say it is highly unfortunate. You are denying me an opportunity to respond on the plea. It is highly arbitrary."
In 2014, during the hearing of the SEBI-Sahara matter, he antagonised the Bench of Justice KS Radhakrishnan and JS Khehar resulting in strong observations against his conduct.
Subsequently, he also had a tiff with former Chief Justice of India TS Thakur in the same case twice – in 2014 and 2016.
Dhavan was designated as a Senior Advocate by the Supreme Court on May 11, 1994.
Read Rajeev Dhavan's letter to the CJI here: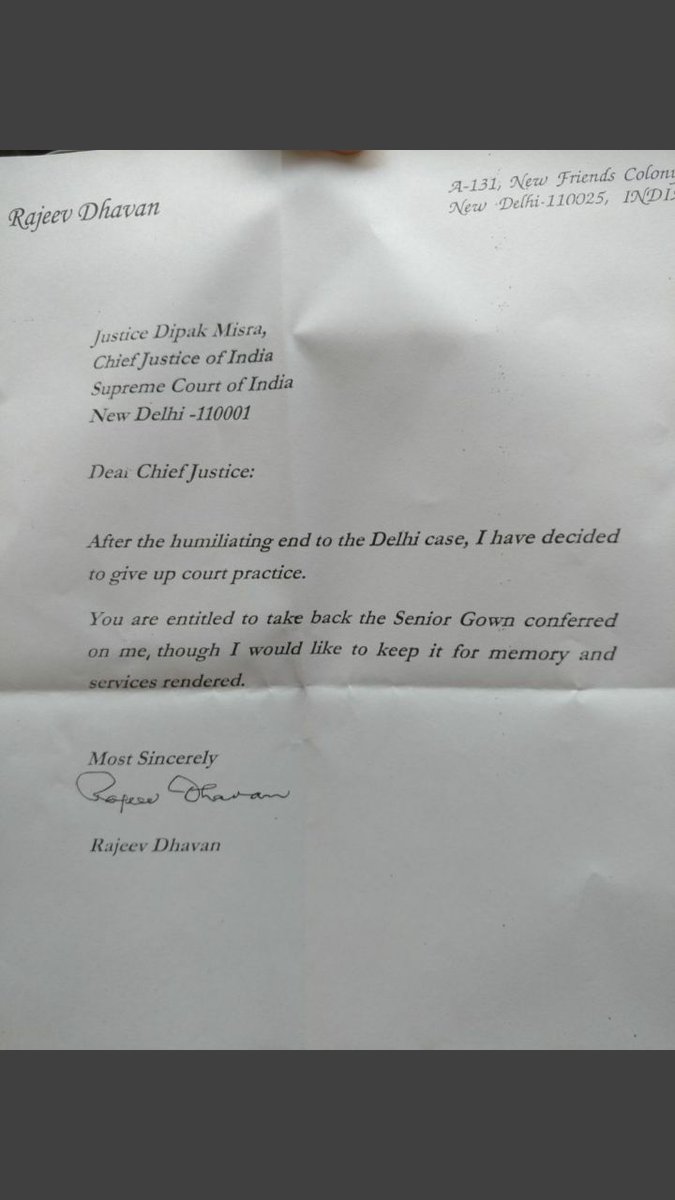 (With IANS inputs)