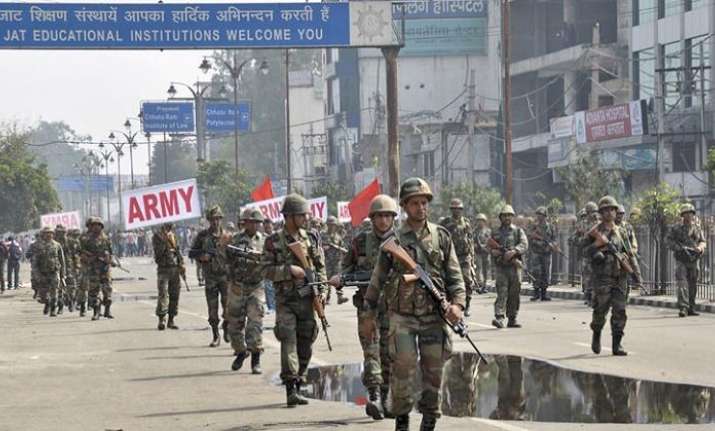 New Delhi: Prohibitory orders will be imposed tomorrow in areas bordering Haryana along with a few other places in connection with the Jat agitation, Delhi Police said today.

 
"Delhi Police to impose CrPC section 144 in the bordering districts of Delhi and other parts of city which are likely to have protests in connection with Jat quota demand," a statement by Delhi Police said. 
Such areas include mostly colonies and villages in southwest, northwest and southeast Delhi.
 
In the first phase of the Jat agitation, violence was witnessed in and around Mukherjee Nagar and Najafgarh areas. 
"Adequate arrangements have been made to ensure no law and order issue occurs," the official added.
Earlier, the Gurgaon administration today had imposed section 144 of CrPC with immediate effect in the city.
The orders were issued by Gurgaon Deputy Commissioner, T L Satyaprakash, for 60 days under which all unlawful activities, blocking of roads, passages, railway tracks, water channel, power houses, etc by agitators have been prohibited.  Carrying of any weapon like fire arms, sword, lathi, kulhari, knives and other weapons has also been prohibited.