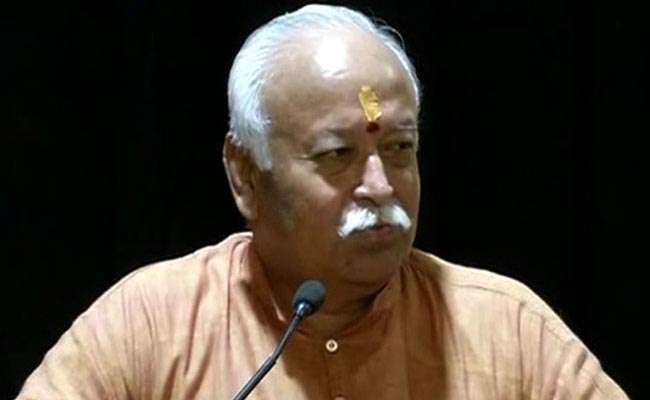 Rashtriya Swayamsevak Sangh chief Mohan Bhagwat today met President Pranab Mukherjee at the Rashtrapati Bhavan for lunch, according to the saffron outfit.
News agency PTI quoted its RSS sources as saying that Bhagwat, who was in Rudrapur yesterday for the Sangh's volunteer education and training programme, reached the national capital today for the meeting
The timing of the meeting, which comes just ahead of the presidential election, has triggered speculation in some political quarters.
The RSS said it was a pre-decided courtesy meet and there was nothing to read into it.
Earlier too, Bhagwat had called on the President to extend Diwali greetings.
Both Bhagwat, whose name was proposed by Shiv Sena for the next president, and the incumbent Mr. Mukherjee have ruled out themselves from the race for the top constitutional post.
(With PTI inputs)