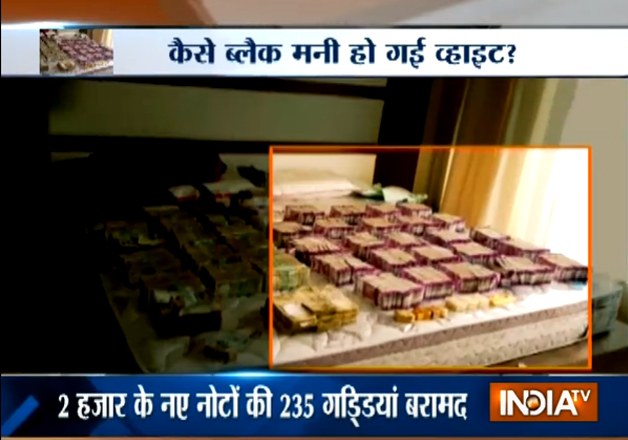 Income Tax officials have seized Rs 4.70 crore during searches conducted against at least two individuals in Bengaluru, including an engineer working with the state government.
According to details available with the I-T department, search operations revealed that the engineer had used black money to purchase luxury cars including a Lamborghini and Porsche and sports bikes in backdates to avoid the heat of demonetisation. 
Even the engineer, whose identity has been kept secret by the state government, and the contractor, against whom the raids were conducted, have had made their junior employees stand in queues at several banks to swap the scrapped notes with new valid currency. 
After the government's crackdown on those misusing this facility, both were badly hit. They later contacted a bank manager for exchanging their old notes but the Income Tax officials, acting of specific inputs, conducted raids at several locations linked to the engineer and the contractor.
The 50-member team had officials from both the Income Tax department and state police department. In total, they seized Rs 4.70 crore mostly in denomination of new Rs 2,000.
The officials said that they also found few gold biscuits and few identity cards of various individuals during their search operation.
Sources said that the Income Tax officials were closely monitoring the activities of the engineer and the contractor from last few days.
The seizure of the new currency notes of Rs 2,000 is said to be the highest since it was introduced after the November 8 demonetisation decision of Rs 500 and Rs 1,000 notes.