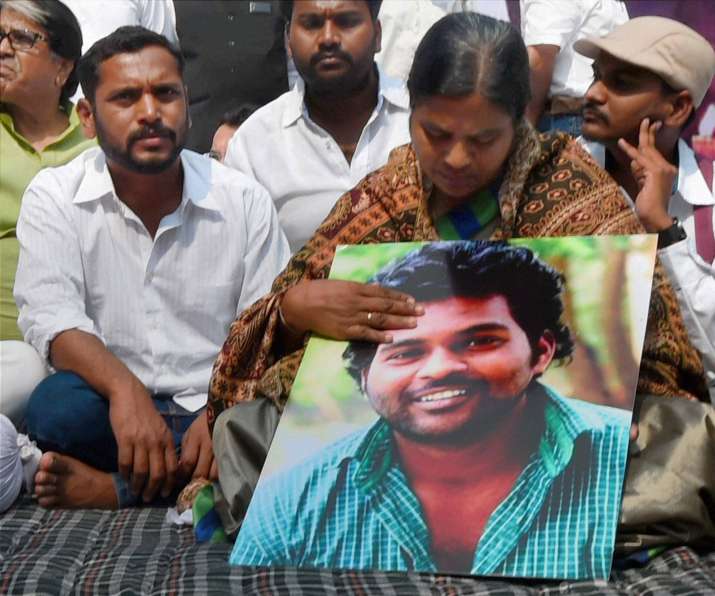 The one-man judicial commission, set up by the Ministry of Human Resource Development to look into the circumstances leading to the death of Dalit scholar Rohith Vemula in Hyderabad Central University in January this year, has said that the 26-year-old research scholar did not belong to the Scheduled Caste (SC) community. 
Moreover, the Justice (retd) A K Roopanwal Commission, in his report submitted to UGC officials, has concluded that the administration and its vice-chancellor P Appa Rao cannot be held responsible for his death, said a Hindustan Times report. 
"The report has exonerated the authorities and the vice-chancellor," an HRD ministry source was quoted by Hindustan Times as saying. 
Meanwhile, a report in the Indian Express stated that the Roopanwal's report, which observed that Vemula wasn't a Dalit is a significant development in the controversy. 
Earlier, Union Ministers Sushma Swaraj and Thaawarchand Gehlot had questioned Rohith's caste identity, saying that he belonged to the Vaddera community, which falls under the Other Backward Classes (OBC) category. They had also claimed that his suicide was projected as an issue of caste discrimination to fuel tempers. 
Former Allahabad High Court Judge A K Roopanwal, who was appointed by the then HRD Minister Smriti Irani, is said to have submitted the report to UGC officials, though there was no official confirmation.
Top officials in the HRD Ministry, when contacted, remained mum on the development.
Higher Education Secretary VS Oberoi refused to either confirm or deny that the report has been submitted. HRD Minister Prakash Javadekar, when contacted, said that the report has not reached him yet.
The suicide by Mr Vemula had triggered a huge political storm with opposition parties launching a massive attack on the Union Government over the issue. They also accused the University authorities of mishandling the situation, which led to Mr Vemula's suicide.  
(With PTI inputs)