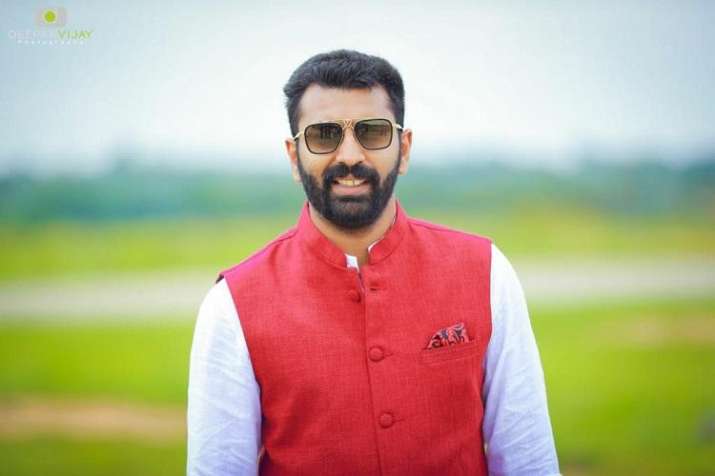 Ruling Congress MLA NA Haris' son Mohammed Nalapad Haris, who has been booked for allegedly assaulting a man at an upscale pub-cum-restaurant here, surrendered before the police amid high drama today.
 
Remaining elusive after the police booked him and his friends in the pub brawl case on Saturday night, Nalapad turned up at the Cubbon Park police station and surrendered, as the incident became a major political issue ahead of the upcoming Karnataka Assembly polls. 
"Mohammed Nalapad Haris has surrendered before us for assaulting Vidwat," a senior police official told PTI. 
As Nalapad surrendered, BJP and JD(S) activists gathered outside the police station and staged a protest, leading to friction with the supporters of the MLA, who had also assembled there. 
The MLA told reporters that he had advised his son to surrender before the police. 
The police booked Nalapad under IPC sections 341 (wrongful restraint), 506 (criminal intimidation), 143 and 144 (unlawful assembly), 146 and 147 (rioting), 326 (voluntarily causing grievous hurt by dangerous weapons) and 504 (intentional insult with intent to provoke breach of peace).
 
The police were on the hunt for Nalapad after the parents of Vidwat (24), a management graduate, had lodged a complaint against him and 10 of his friends.
It was alleged that during the brawl, Vidwat was kicked, punched and his head smashed with a liquor bottle. 
Nalapad and his friends had also allegedly barged into the hospital, where Vidwat was admitted following the incident, and threatened him. 
Facing heat over accusations of not acting swiftly, top police officials had ordered Nalapad's arrest and a police inspector was suspended within minutes after the deadline set for his arrest expired last evening. 
al backlash with the BJP and JD(S) accusing the state government of trying to protect Nalapad, who was the Bengaluru District Youth Congress general secretary, a red-faced Congress expelled him from the party for six years. 
Nalapad and his friends had allegedly beaten up Vidwat at the pub-cum-restaurant in UB City on February 7, after they felt offended over the latter extending his feet, cast in plaster, towards their table.
Vidwat is currently undergoing treatment in a private hospital.