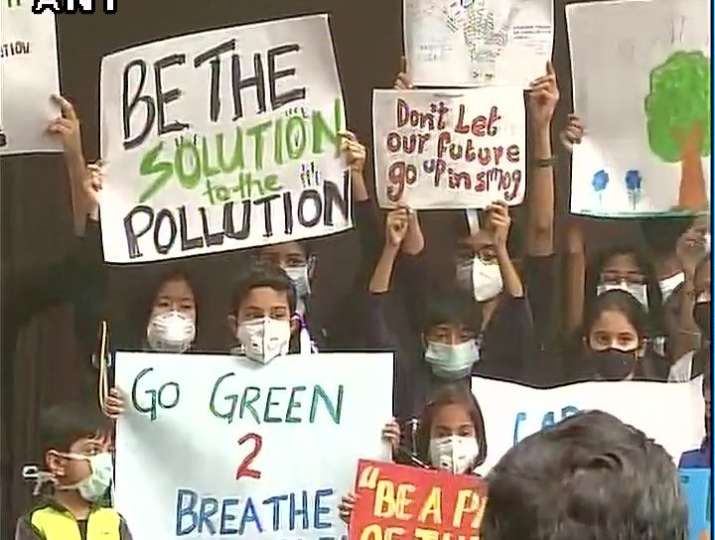 With Delhi witnessing its worst spell of smog in 17 years, leading to increase in breathlessness and asthma cases, Twitterati exploded with anger slamming the state and the Central government for failing to take concrete steps to curb air pollution.
Delhi on Saturday saw the worst air pollution of the seasons. The smog that hung low over the city kept pollution levels extremely high breaching the safe limit by over 17 times at several places.
Here's what Twitterati had to say:
And when you feel suffocated in your own city #DelhiSmog #MyRightToBreathe #ModiGovt #smog #indiancapital #delhi #indiangovt pic.twitter.com/MKfal0SePS

— Ashwin Sulochana (@ashwin1590) November 6, 2016
Fog... Smog... Smoke... Grand evolution of pollution. Eyes are burning even inside the house. #RightToBreathe #DelhiChokes pic.twitter.com/zBdIfRmWRy

— Kunja Bihari Joshi (@kunjajoshi) November 6, 2016
Is our future is also covered in smog because of the smog present today because evryone talks about this but no one act #MyRightToBreathe

— Saurav Tripathi (@iamsauravt) November 6, 2016
Anything is not a big blow for Delhi than @ArvindKejriwal https://t.co/gKaHoEl7eB

— Sama 🇮🇳 (@sama_rk) November 6, 2016
Meanwhile, hundreds of people, including children on Sunday staged a protest at Jantar Mantar over the deteriorating air quality in the national capital, demanding the government to take effective initiatives to curb the rising air pollution.
#RightToBreathe Children & citizens of Delhi hold protest at Jantar Mantar against ineffectiveness of admin in tackling pollution. pic.twitter.com/Q3xVFlGboQ

— ANI (@ANI) November 6, 2016
The protest, organised by various citizen's group of Delhi, was also joined by celebrities such as Nafisa Ali among others.
"To curb the pollution, Delhi Government's Odd-Even initiative was a huge success. If possible, it should be implemented once again," actress Nafisa Ali told the media.
Another protester said: "Delhi has already become a gas chamber... how will people breathe in such pollution."