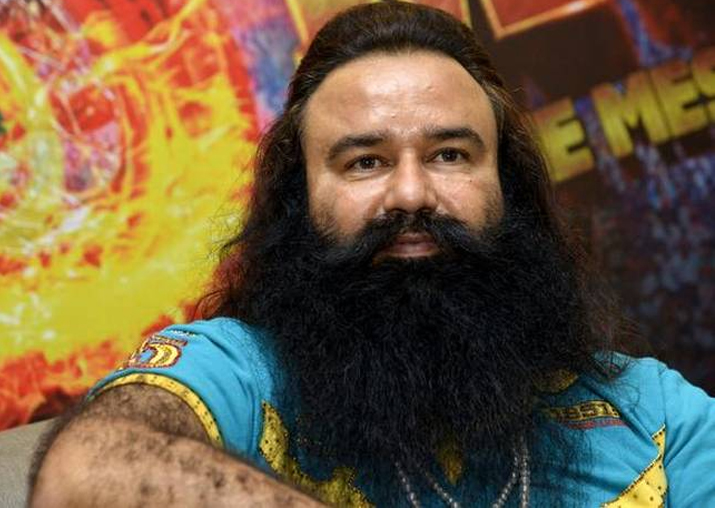 Dera Sacha Sauda chief Gurmeet Ram Rahim Singh, a rape convict,  is serving a 20-year jail term for raping two followers at his ashram 15 years ago. But a prisoner of the same jail, who is now out on bail, has claimed that the self-styled godman is enjoying VIP treatment at Rohtak's Sunaria jail.
Rahul Jain, the prisoner who is now out on bail, claimed that authorities allow Ram Rahim to meet his visitors for two hours, instead of 20 minutes which is granted to all others.
He even alleged that besides longer visiting hours, all arrangements for a lavish lifestyle are in place inside the jail premises for Ram Rahim.
Jain claimed that Ram Rahim's meals are brought to the prison in a special vehicle.
"Authorities say that Baba is in the same jail but no one has seen him there. No one is allowed to go wherever Baba is kept," Jain said. 
"All other prisoners were locked up whenever Ram Rahim was let out of his cell, usually for trips to the canteen for water, milk, or juice," Jain added.
Jain said that Ram Rahim, unlike other prisoners, doesn't work on his assigned duties. 
According to police, Ram Rahim was assigned to grow vegetables in jail and he was entitled for a wage of Rs 20 per day. But Jain said that inmates never seen him working.
Jain said that inmates used to freely roam within the jail campus earlier but after Ram Rahim's arrival, authorities have restricted their movement.
"Everyone inside the jail is having a lot of problems, after his arrival" he said.
"Earlier, we used to freely roam within the campus, the food was also good, but all that changed. Even basic necessities like clothes and shoes stopped coming in," said the convict. The prisoners reportedly even went on a strike in protest," he added.
Jail said that situation improved up to some extent after a prisoner approached a judge who scolded the jail administration. "Prisoners had even went on a strike in protest," he said.
However, Haryana Minister Krishan Lal Panwar rubbished reports of special privileges being provided to Ram Rahim. 
"He isn't being given VIP treatment and is living like any other inmate. There's a lot of distance between the barracks, they can't even interact with him so they are saying it just like that," Panwar said.