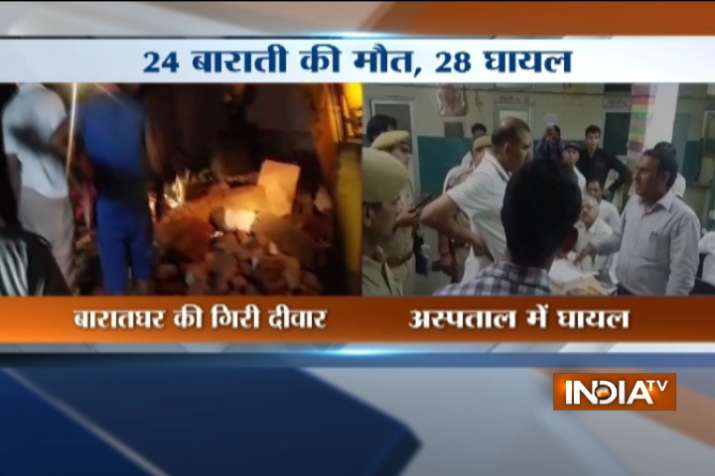 Twenty four people, including four children and eight women, were killed after a wedding wall collapsed in Rajasthan's Bharatpur district late Wednesday night.
28 others were injured in this incident and they have been rushed to a nearby hospital. Two of the injured are said to be in critical condition. 
The incident took place at Annapoorna Marriage Garden  in Sewar area of Bharatpur district where a barat party had reached from Jaipur's Johari Bazaar area for the marriage of the groom Kirori Mali who is an employee in the state's forest department.
The wedding wall collapsed due to severe duststorm accompanied with heavy rain.
The people present in the marriage hall tried to take shelter behind a wall  which could not withstand the duststorm and eventually collapsed. 
Acting swiftly, the administration immediately sent a rescue team to the spot which removed the debris with the help of the JCB machine.
However, they could not save the lives of 24 people including children and women.