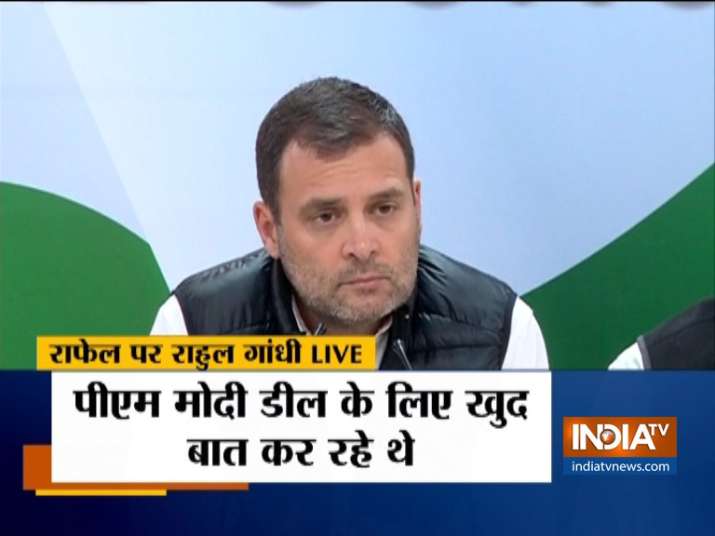 Launching a scathing attack on prime Minister Narendra Modi in connection with the Rafale deal, Congress president Rahul Gandhi on Friday accused him of robbing Rs 30, 000 crore from Indian Air Force (IAF) and handing over the money to Anil Ambani.
Referring to a media report, the Congress president alleged that the Defence Ministry clearly said PM was carrying out parallel negotiations in connection with the purchase of 36 Rafale fighter jets.
Rahul also accused Defence Minister Nirmala Sitharaman of lying in this matter.
He also claimed that former French President Hollande had admitted that he was made to choose Anil Ambani by PM Modi himself.
"PM Modi himself robbed Air Force's Rs 30,000 crore and gave it to Anil Ambani, we have been raising this since 1 year. Now a report has come where Defence Ministry officials say that PM was holding parallel negotiations with France Govt," Rahul Gandhi told media persons.