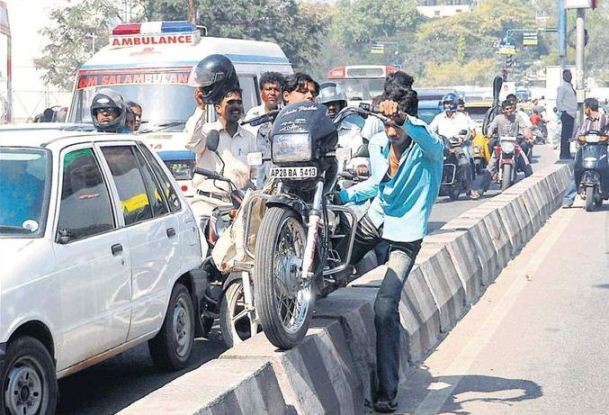 The Cabinet on Friday approved amendments in the Motor Vehicles (Amendment) Bill, 2016. The bill proposes major amendments to the three-decade old Act that has outlived its utility on several fronts.
The penalty for drunk driving is being raised five times to Rs 10,000 and if in case such driving results in the death of another person, the driver can be booked for a non-bailable offence with imprisonment up to 10 years.  
The amendment in the Act shows that Ministry of Road Transport has sought "appropriate action" from the Ministry of Home Affairs to hold such drivers responsible for culpable homicide under Section 299 of the Indian Penal Code. 
"Whoever causes death by doing an act with the intention of causing death, or with the intention of causing such bodily injury as is likely to cause death, or with the knowledge that he is likely by such act to cause death, commits the offence of culpable homicide," states IPC Section 299. 
Under the amended Act, drivers, in case of accidents, will not be booked under provisions of negligence but their action will be considered as pre-meditated commitment of crime, punishable under relevant sections of the IPC depending on the consequences of the accident. 
For car owners found handing over vehicles to juveniles, registration of the vehicle will be cancelled and, in case of an accident by the juvenile, his or her family will be fined up Rs 25,000 with or without imprisonment up to three years. 
Drivers found without a helmet will attract a fine of Rs 1,000 with cacellation of licence for three months – the same as the fine for jumping a red light or not securing the seat belt while driving. 
Compensation to victims of road accidents under No Fault Liability has been raised to Rs 10 lakh from the previous Rs 50,000 in case of death, and Rs 5 lakh from the earlier provision of Rs 25,000 in case of grevious injury, while removing the Centre's authority to prescribe the compensation. 
The bill also provides for facilitating delivery of services to citizens and transporters. It proposes Aadhar-based verification for grant of online services including learner's licence. This would ensure the integrity of the online services and also stop creation of duplicate licences.
The bill aims to provide for maximum governance with minimum government. This would help in reducing the harassment faced by stakeholders at RTO offices. A national database of vehicles and driving licences would help in safety and security and avoid malpractices. Road safety is a major thrust area for the cause of public health. Nearly 1.5 lakh Indians lost their lives in road accidents last year.