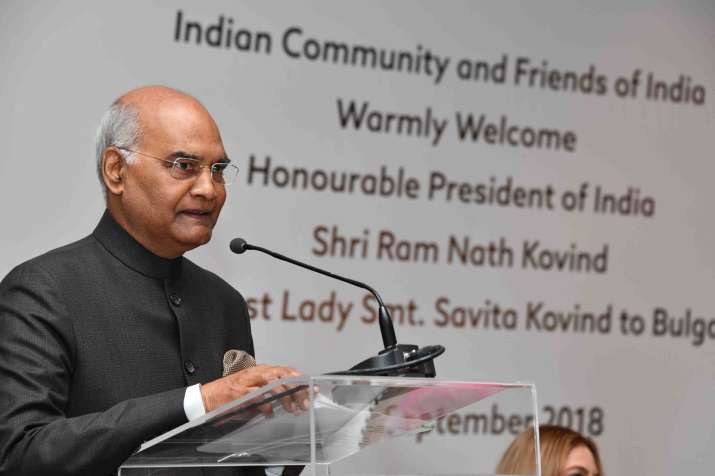 President Ram Nath Kovind, who is on a three-nation visit to Europe, on Tuesday said that in Bulgaria the Indian community constitutes a living bridge between the two nations.
President Kovind arrived here on the second leg of his visit. He arrived in the capital Sofia from Cyprus. He is the fifth Indian President to visit Bulgaria and the first in 15 years.
While addressing the Indian community in Bulgaria he said that it was a "true reflection" of India's diversity, traditions and culture and constitutes a "living bridge" between the two nations.
"India-Bulgaria friendship is very special. Our links are old and ancient. There are surprising similarities in our cultures, and deep and abiding connections too. You meet a Bulgarian and he or she will tell you the music closest to traditional Bulgarian music is Indian!" said President's Secretariat in a tweet.
"The great Bulgarian painter Boris Georgiev was deeply influenced by Mahatma Gandhi. Our great poet Rabindranath Tagore visited Bulgaria in 1926 and added yet another chapter to our cultural ties," it said.
The aim of President Kovind's three-nation visit to Europe is to continue India's high-level engagements with European countries. 
On Sunday, Kovind arrived in Cyprus on the first leg of his three-nation visit to Europe. In addition to Cyprus and Bulgaria, Kovind will also visit the Czech Republic.
This is Kovind's first overseas state visit in the second year of his presidency.