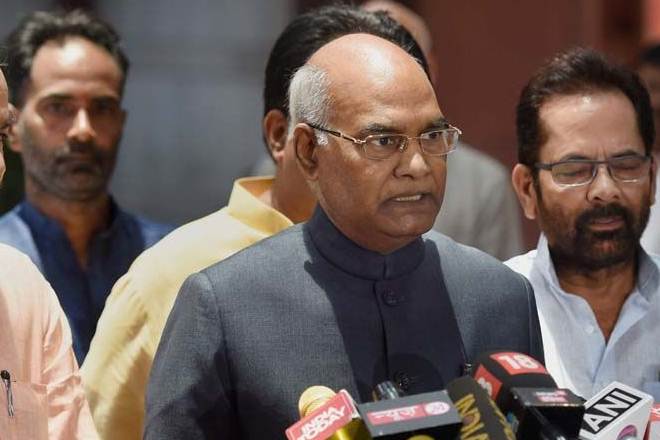 President Ram Nath Kovind will address the nation on Thursday on the eve of the 69th Republic Day.
As per an official note, the address will be broadcast at 7 pm on the All India Radio (AIR) and telecast over all channels. Broadcast of the address in Hindi and English on Doordarshan will be followed by telecast in regional languages by regional channels of Doordarshan.
Meanwhile, PM Narendra Modi on Wednesday presented the National Bravery Awards 2017 to 18 children for their fearless act of bravery from across the country here at his residence.