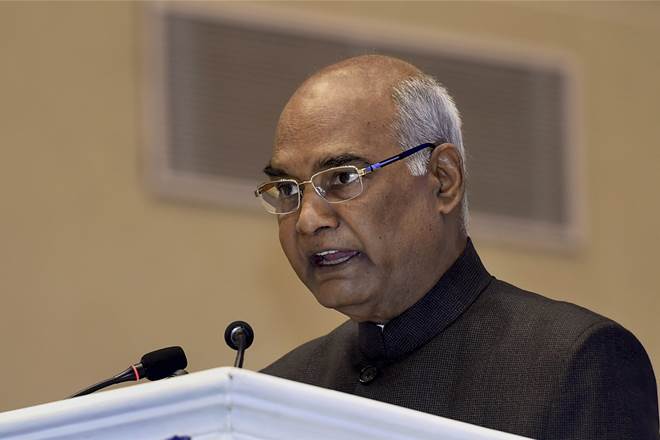 President Ram Nath Kovind on Monday said that a sustained debate is required on the subject of simultaneous elections to the Lok Sabha and state assemblies.
While addressing the joint sitting of Parliament on commencement of the Budget Session, Kovind stated that frequent elections impede the speed of development as officials have to assist in conducting polls.
"There is concern among people sensitive to governance about the adverse impact of elections being held in one or other part of the country. Frequent elections not only entail more burden on human resources, the imposition of model code also impedes the development process of the country," Kovind said. 
President Kovind stressed on the need for a greater dialogue and discussion on simultaneous polls and efforts for agreement among political parties.
Prime Minister Narendra Modi had first mooted the idea of simultaneous elections to the states and Parliament. He has repeatedly asked all parties to rise above politics and consider it. 
In his maiden address to the joint sitting of both Houses of Parliament, President Ram Nath Kovind touched on various issues related to common people, saying '2018 is an important year for realising the dream of new India'.
The President said that he is hopeful the Triple Talaq Bill will clear the Rajya Sabha hurdle, enabling Muslim women to live a life free of fear and dignity.