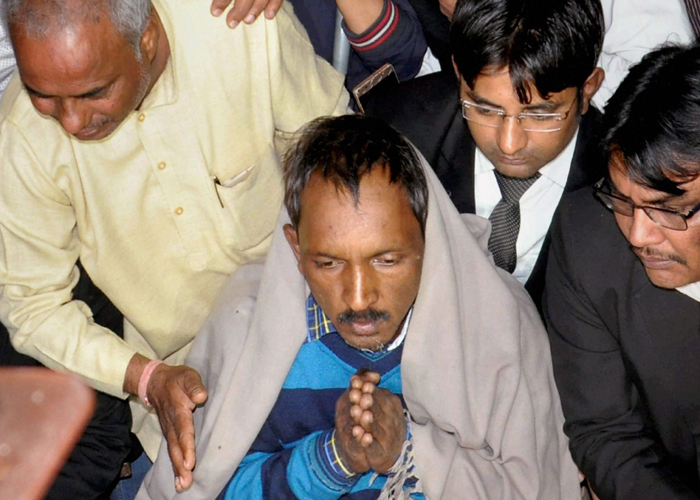 In a shocking revelation, Ryan International School bus conductor's wife has said that her husband, who was arrested in connection with the killing of class 2 student Pradyuman Thakur, was hung upside down and sedated to confess the crime, ANI reported.
"Haryana Police forced him to confess to the crime by using third degree force on him.. they also drugged him," said a family member.
The development comes a day after accused Ashok Kumar was released from jail after Gurugram court granted him bail. The Haryana Police had claimed that the child was murdered by the bus conductor allegedly after he failed to sodomise the boy.
Kumar, who was arrested by the Gurgaon SIT, has now not got a clean chit from the central Bureau of Investigation (CBI). "I am thankful to God for delivering justice to me," Ashok Kumar told media after returning to home after 76 days.
Bus conductor Ashok thanks the media for his return to his family, says he is in a lot of pain. His wife says, 'Police beat him up, hung him upside down, tortured him & even sedated him to make him confess.' #PradyumanMurderCase pic.twitter.com/Q6ca7emBYW

— ANI (@ANI) November 23, 2017
The 42-year-old Kumar was arrested on September 8, the same day when seven-year-old Pradyuman's was found with his throat slit in the washroom of the Gurugram school.
Watch Video | Pradyuman murder case: Accused bus conductor Ashok released from jail