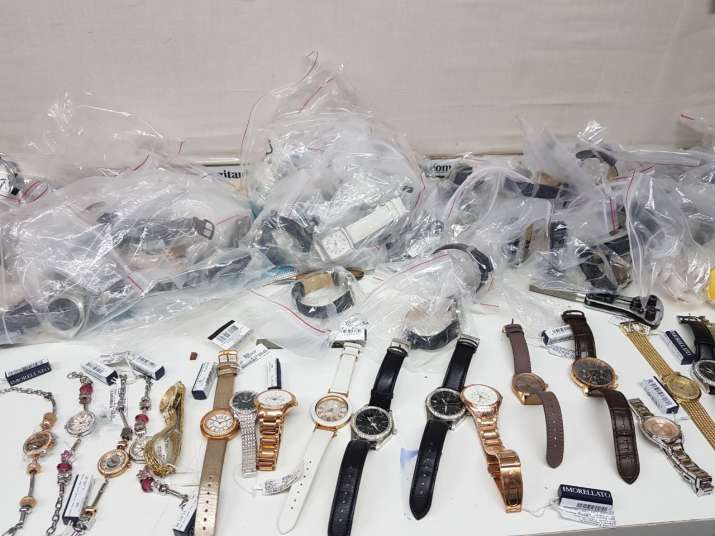 Intensifying the crackdown on Nirav Modi, the Enforcement Directorate on Friday froze bank deposits and shares worth Rs 44 crore belonging to the billionaire jeweller as part of the money laundering probe against him in the alleged Punjab National Bank (PNB) fraud.
Acting on a tip off, the investigating agency also seized 176 steel almirahs and 60 plastic containers containing imported watches.
The development comes a day after ED froze shares, deposits and luxury cars worth over Rs 100 crore in connection with the scam. 
Nirav Modi, the billionaire diamond king presently under the scanner of various investigating agencies, also failed to depose before the Enforcement Directorate (ED) after summons were issued to him on Thursday. He has been asked to join investigation and appear before the agency in Mumbai on February 26.
Modi, his uncle and Gitanjali Gems promoter Mehul Choksi and others are being investigated by the ED and other probe agencies after it recently came to light, following a complaint by the PNB, that they allegedly cheated the nationalised bank to the tune of Rs 11,400 crore, with the purported involvement of a few employees of the bank. 
The Central Bureau of Investigation (CBI) and the ED have registered two FIRs each to probe the case. Both Modi and Choski are said to have left the country before criminal cases were lodged against them.
WATCH VIDEO: