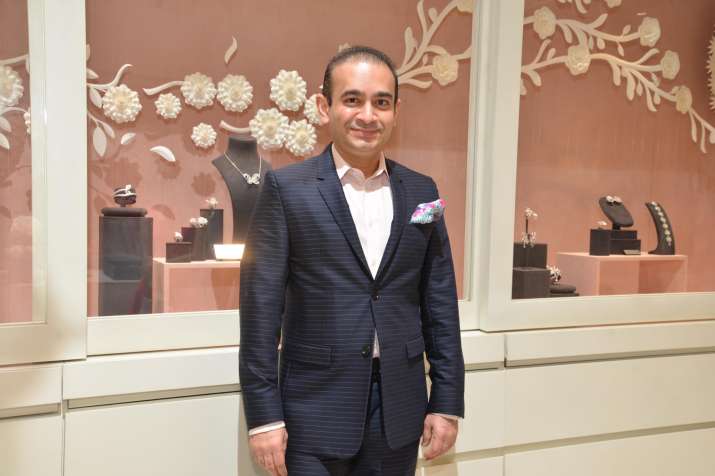 Law enforcement agencies like Central Bureau of Investigation (CBI), Enforcement Directorate (ED) and Income Tax (IT) Department are likely to raid over 50 Nirav Modi-linked companies in connection with the Punjab National Bank (PNB) fraud case, news agency ANI reported.
The ANI report quoted its sources in the finance ministry as saying that every penny will be recovered from the culprits in this case.
The report added that 36 companies of Nirav Modi and Mehul Choksey under the umbrella company Geetanjali Gems will be probed by the agencies. Interestingly, almost half of these 36 companies are operating outside India. 
The ANI sources further revealed that movable and immovable properties of Nirav Modi and his wife Ami Modi are being prepared and will  be searched and seized adding the finance ministry, in a letter written to the banks on February 14th,   has directed all PSU bank chief's to take active and precautionary steps to prevent such scams.
Meanwhile, the Enforcement Directorate (ED)  today issued summons for personal appearance to billionaire diamond merchant Nirav Modi and his business partner Mehul Choksi in connection with its money laundering probe in the Rs 11,400-crore alleged fraud at Punjab National Bank (PNB).
PTI quoted officials as saying that both Modi and Choksi were summoned under the Prevention of Money Laundering Act (PMLA) and were asked to depose within a week's time. The notices were handed over to the directors of the firms of the two businessmen as they were not in the country.
The Passport issuing authority in the Ministry of External Affairs has also suspended validity of passports of Nirav Modi and Mehul Choksi with immediate effect for a period of four weeks on the advice of the Enforcement Directorate.
Both Nirav Modi and  Mehul Choksi have been asked to respond within one week as to why their passports should not be impounded or revoked. If they fail to respond within the stipulated time, MEA will go ahead with the revocation
While Modi runs the jewellery brand chain under his name, Choksie is the promoter of Gitanjali Gems. ED had registered a PMLA case against them and others based on a CBI FIR based on PNB's complaint.
ED had yesterday carried out multiple raids on the showrooms, workshops, offices and residences of Modi and Choksi and seized diamonds, jewellery and gold worth Rs 5,100 crore.